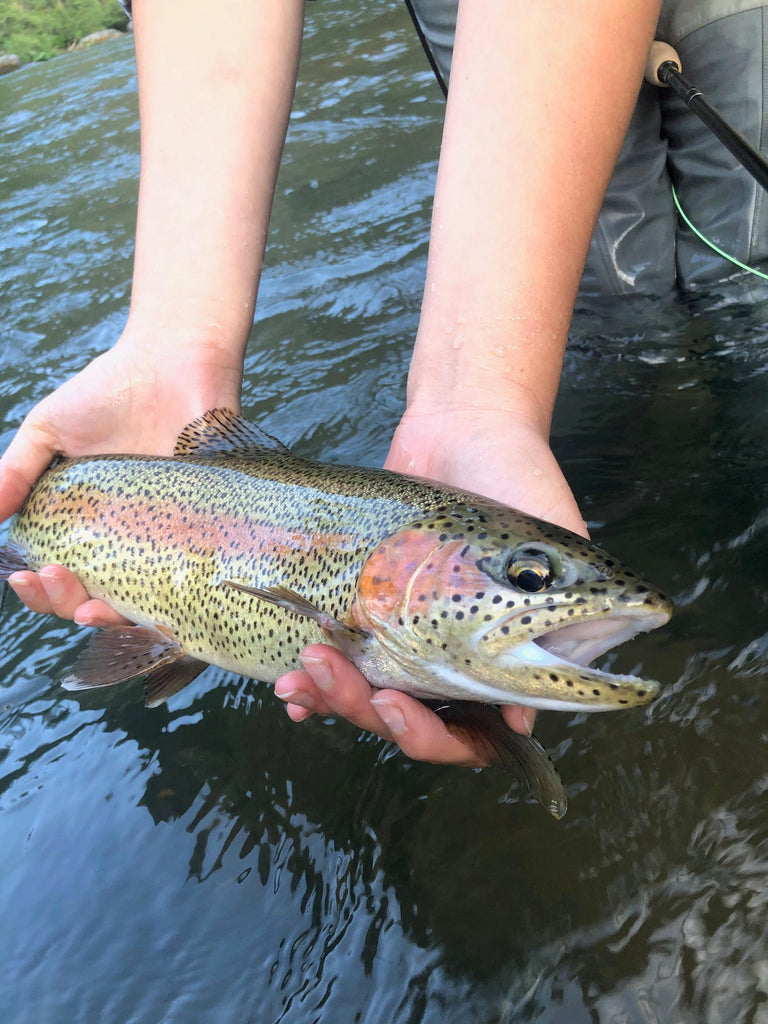 Chuck Volckhausen Reports on 5.28.2020
The fishing in our area has been good the last couple weeks.  Spring conditions are in full effect with hatches, blooms, critters, and random weather all abundant in Mt. Shasta.  It's crowded out there already and I expect it to stay that way for a little while.
We have a small community up here and we have been damn near COVID free.  Don't be the person that shows up here to fish acting sick.  
As more and more of California opens up we are gaining access to rivers, activities and bars/restaurants.  Please use your head in traveling and all I ask is that you be respectful toward our small town it's resources and the people that live here.  It's already very crowded at the outside access points and more and more people are coming to visit.
Many of the camps and bathrooms are still closed and locked. If you must come up to fish and you are planning on camping, don't leave piles of shit and toilet paper in the woods.  Dig a hole and bury your
.  This is huge problem in the angling community.  I have already had to see much more
and TP on the side of the rivers than ever before.  Seriously this has to stop.  Some of us walk these spots everyday and everyday someone else has dropped dookie right off trail.  Please bring a shovel and bury your poo and TP at least a foot deep.
Rain last week and snow pack conditions colored the Mccloud up for a couple days.  She still has some silt sediment keeping the visibility short but not enough to keep the fish from looking around.  Hatches are becoming thicker by the day.
Rain last week brought the flow up a bit on the Upper Sacramento.  We have hot weather on the forecast but most of the hard run-off is past and the next couple weeks here could be red hot.  
Stoneflies can be found on every river right now and Salmon fly season is here.  Klamath, Rogue and most other rivers will have fish eating the big bug as Spring turns into Summer.
The local forecast is for hot weather over the next week.  This can keep an angler eager as conditions become predictable.  Timing is everything, presentation is second and watch out for snakes.  
If you must be out there I wish you good luck, safe travels and a great experience.
Continue reading