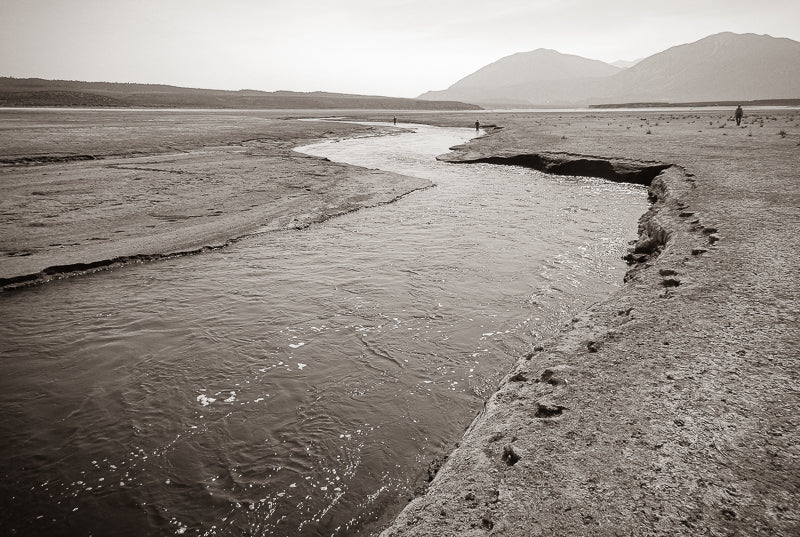 Jim Stimson Reports on 10.7.20
Get it while it lasts, the autumn colors that is. October is a magical time of year in the Eastern Sierra; the shadows are long, the mornings are crisp, and the mountains are speckled with the yellows, golds, and reds of autumn. The best fall foliage can be found along the S Fork of Bishop Creek, Rock Creek, and Conway Summit. Enjoy!
The Inyo National Forest has reopened, kind of….. Good luck finding some logic and continuity with the current regulations. The front country has reopened to dispersed camping, but the wilderness areas are closed until December 1st. There are no campfires allowed! None. Everything is tinder dry from a meager winter and hot, crispy summer. Mono and Inyo Counties are requiring the use of face masks with the pandemic. Please respect local businesses, each other, and be good stewards of the land. Thank you!
East Walker
The flows are at 19 cfs, extremely low and boney.The Bridgeport Reservoir is about as low as I have ever seen it. Personally, I am going to give the river a rest….. it was a great summer.
West Walker
I believe the West Walker has reopened (it flows thru a different National Forest). That said, having recently driven thru the canyon the conditions are low, boney, and clear. Seek out the deeper, longer runs and go into stealth mode as the water is gin clear. Walk quietly as you approach the river, maintain a low profile, use a longer rod, and wear some camo. Think invisible.
San Joaquin
Closed
Hot Creek
Closed ?
Upper Owens River
The flows sit at about 106 cfs high in the river system. Once Hot Creek dumps into the mid-section the flows are closer to 140 cfs. There are some big fish beginning their journey back into the river system from the reservoir. Be patient and persistent…..
Continue reading