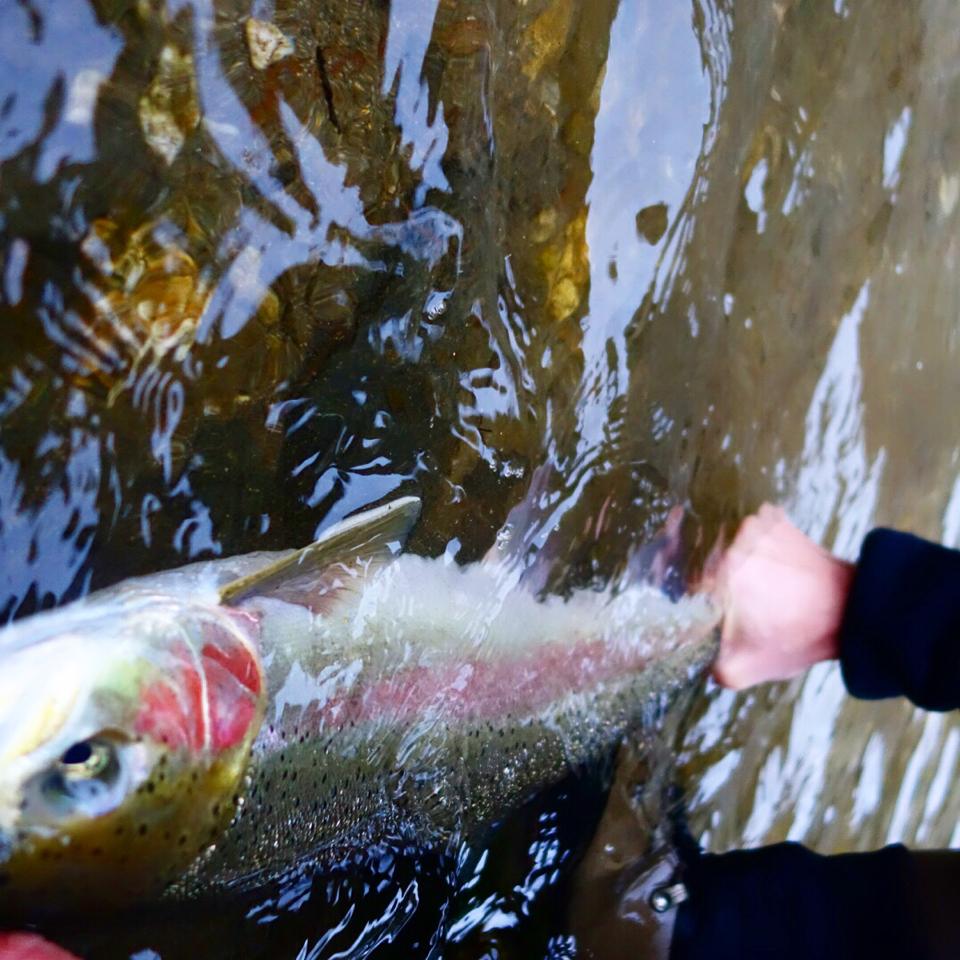 August, September, and October are great months to get out and chase steelhead. the tricky thing is showing restraint when the temps get too high. The Lower Trinity, Klamath, Rogue River offer great steelhead opportunities this time of year. We hope you get out there and skate a Dry and get a few blow ups! It's the best way to fish steelhead. 
A quick note if you are planning a trip to the Trinity:
The Trinity River flows are increasing from 450 cfs (cubic feet per second) to 2,650 cfs between September 1st and 2nd (During Labor Day weekend!). Flows will return to 450 cfs by September 5.