Eastern Sierra Fly Fishing Report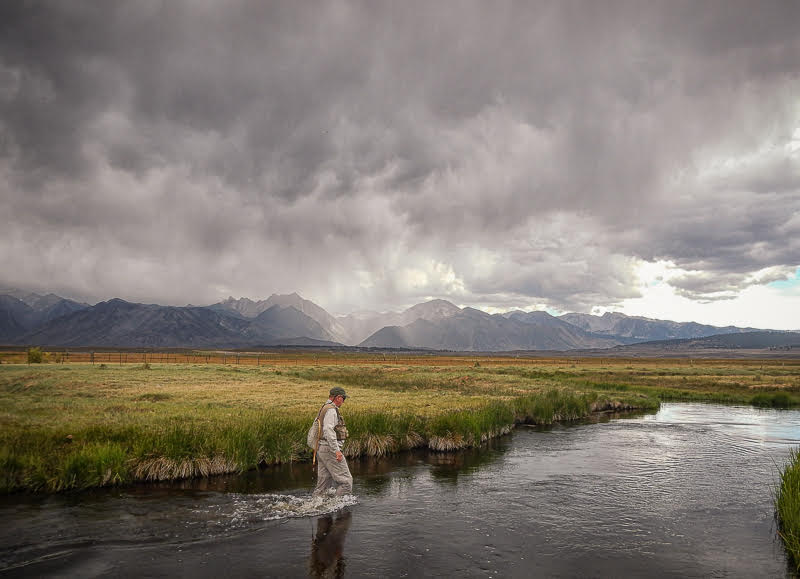 Jim Stimson Reports on 8.27.20
Ughh! California is an inferno. Other than smokey air quality that you could cut with a knife, the Eastern Sierra is one of the few places in the State not on fire. But, we all need to exercise caution. There are NO campfires permitted now, even in developed campgrounds. And ad nauseam…. both Mono and Inyo Counties are requiring the use of face masks. COVID is running rampant. Please respect local businesses and be good stewards of the land. Take care of your trash, TP, sewage. That does not mean leave it for someone else to pick up. Leave no trace. NONE!
East Walker
The East Walker is very vulnerable to warm water conditions. Currently the flows are 87 cfs. Even first thing in the morning the water temps are in the low 70's. Give the trout a break…. but if you insist on fishing up there, fish in the morning with heavier tippet so you can land fish quickly, then once it gets too warm, reel in, hop in your car, and head for the high country.  
West Walker
The flows are 29 cfs, low and boney. The West Walker has gin clear water so use some stealth when approaching the water and fishing. A dry-dropper setup or Euro style nymphing is deadly on this pocket water. 
San Joaquin
The road to the Postpile and the San Joaquin River are open. Because of the pandemic, the shuttle busses will not operate this season. There will be some kind of quota system for driving your own vehicle down into the canyon. It is a zoo down there……. The flows are at 24 cfs
Hot Creek
The creek is flowing through the canyon at roughly 35 cfs. Target your casts to the feeding lanes between the weeds and rocks, plus the overhanging grasses along the margins. You may not see fish, but they are there. Try a dry-dropper setup with a caddis above and a midge or small mayfly below. Hot Creek is always a fun place to fish. The canyon is home to not only some nice trout, but deer, osprey, and the occasional bald eagle. Enjoy!
Upper Owens River
The flows sit at about 62 cfs high in the river system. Once Hot Creek dumps into the mid-section the flows are closer to 90 cfs. Most of the trophy trout have moved back into Crowley Lake but there are still some stragglers hanging around; nice browns and rainbows. When the afternoon breezes kick in, throw on a small hopper with a "drowned" hopper below. Aim your casts along the shoreline, tight to the banks and overhanging grasses. Money!
Lower Owens River
The river is raging along at roughly 511 cfs. Beware of the high water levels, do not even think about wading across the river unless you enjoy swimming with the fish. 
Get out there! You cannot catch fish if your line isn't in the water. Stay safe!