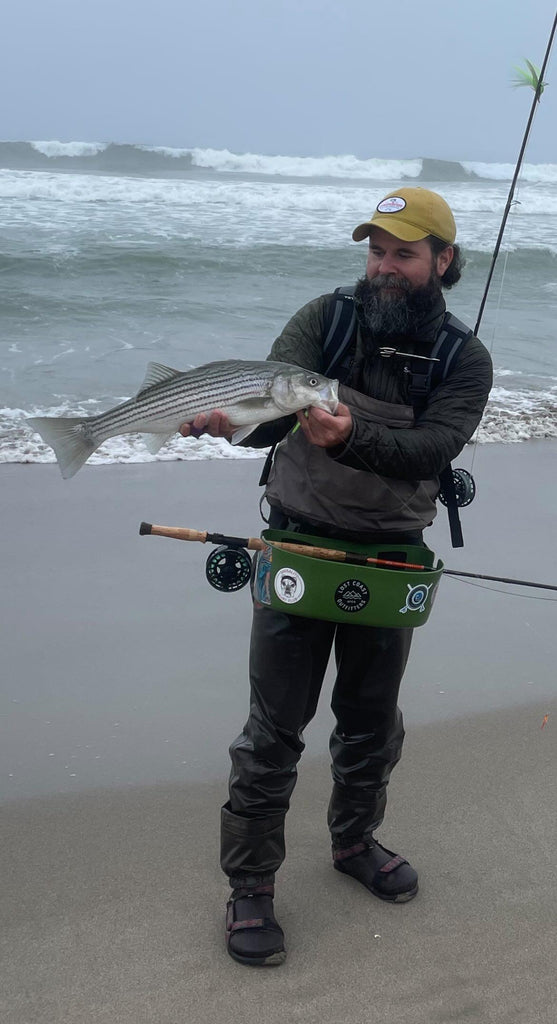 Central Coast Surf Fishing
This season has been a record one for the number of fish we have been seeing/ hearing about on the Central California Coast Line. Striper are being caught throughout Seaside and up into Half Moon bay. 
Many more fish in the "Shaker" category have been found but many other "keeper" sized fish are in the mix as well. No monsters reported as of late, but that is to be expected post Striper Spawn.
The striper run this year is off to a crazy good start with nice fish already mixed in with the Diaper stripers.
I have the feeling this year will be one of those magical Surf Stripers years like we have been waiting for. Bass are being caught from Santa Cruz county all the way to the corner in Seaside with many fish in the 20-24" class and chunky.
These fish will remain in our system throughout the summer and get nice and fat on the baitfish that hold in Monterey bay. We should be seeing some mega Bass throughout the summer months.
Perch fishing has also been great for many anglers with some nice sized Barred beauties in the 15" range. If you head out, I'd be fishing 3-5" clouser patterns like the Adachi which should produce both species. Of course my go to Trench Bomb will be landing fish all season.
Can't forget to mention that halibut are also in the mix right now with some legal length fish being landed on flatter sections of the coastline. You just never know what you will hook out here this time of year!
Be safe, watch your back casts, and I'll see you on the beach!
 LCO Surf Clinics are in full swing! Join in this Spring/ Summer for a great event that welcomes you into the surf. We aim to help you develop a foundation that is based in understanding the surf, the equipment and the fish that we may run into out on the water.
Continue reading