Eastern Sierra Fly Fishing Report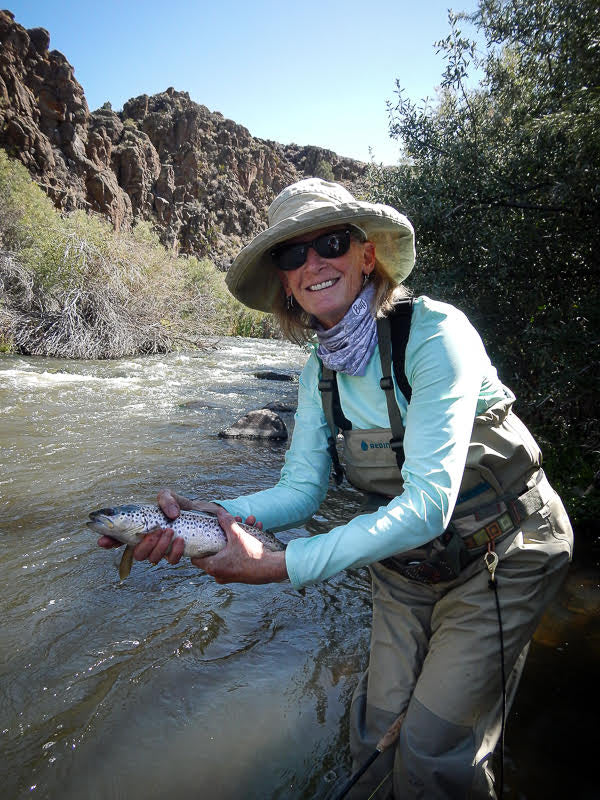 Jim Stimson Reports on 9.17.20
I feel I am about to write a new Cormac McCarthy style novel; something dark, hopeless, with endless amounts of despair. If COVID were not enough, we now have thick, heavy, acrid smoke coming over the Sierra from one of the many fires burning in the State. With the extreme fire conditions (heat, wind, drought, not enough fire fighting personnel), all National Forests and BLM land are closed, temporarily. The agencies will reevaluate on the 21st but for now, you cannot even set foot on USFS lands. There is the campground on the Upper Owens and a BLM campground near Crowley Lake that is still open but everywhere else is closed. No campfires, no campfires, no campfires! Each day is a nail biter with residents poised and ready to evacuate as the Creek Fire burns out of control just 15 miles from Mammoth Lakes. Mono and Inyo Counties are requiring the use of face masks. Please respect local businesses, each other, and be good stewards of the land. 
Finally, thank you firefighters! 
East Walker : Closed
West Walker : Closed
San Joaquin : Closed
Hot Creek : Closed
Upper Owens River
Well heh! Looky here! There is something that is actually open, flowing, and has trout. 
The flows sit at about 60 cfs high in the river system. Once Hot Creek dumps into the mid-section the flows are closer to 90 cfs. Most of the trophy trout have moved back into Crowley Lake but there are still some stragglers hanging around; nice browns and rainbows. You can get some top water action with elk haired caddis and tricos. I have had the best success nymphing with small pheasant tail or a soft hackled flies. 
Lower Owens River
The river is raging along at roughly 600 cfs. Beware of the high water levels, do not even think about wading across the river unless you enjoy swimming down the Owens Valley.
Get out there! You cannot catch fish if your line isn't in the water. Stay safe!