North Fork Yuba Fly Fishing Report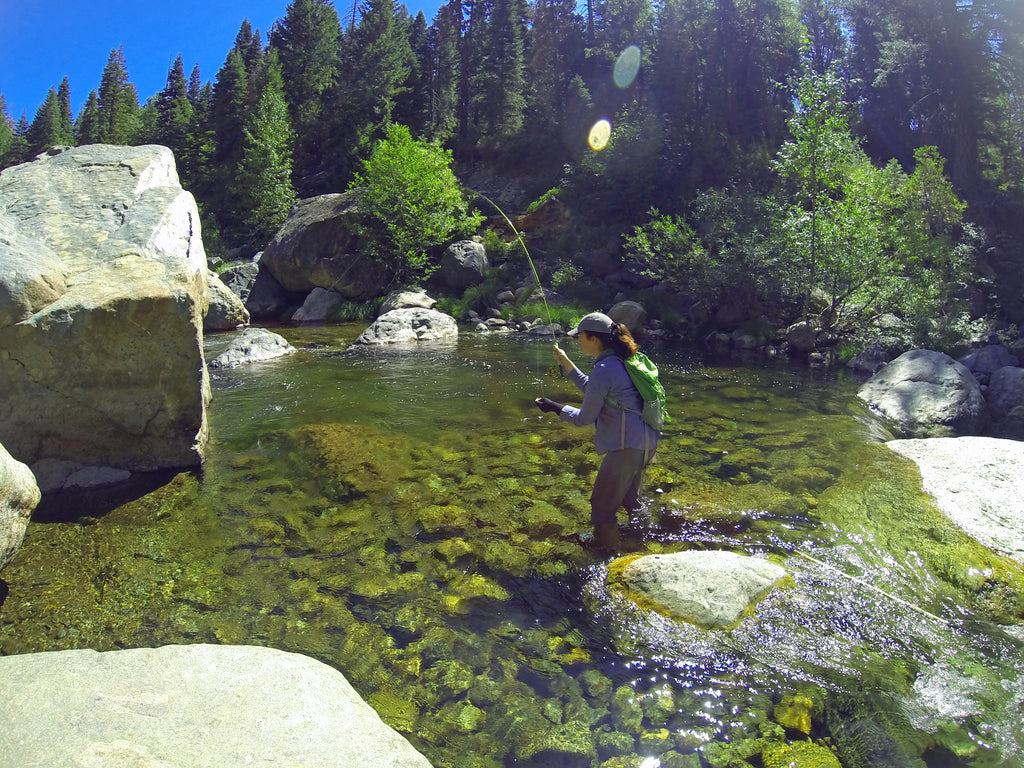 Just a few subtle changes for the North Fork Yuba River than my last report, but the bottom line it's still fishing really well for the most beautiful wild rainbows you'll ever find in the Northern Sierra. I've been guiding and fishing the upper watershed and the water temps still remain cool even during this latest stretch of near Africa heat. You'll want to find sections of the river that are more remote, the popular and easy access areas have been pounded and less than average catch results show just that. After this coming weekend, the crowds will slowly disappear and the canyon will quiet down. You can sleep in a little longer with the oncoming shorter days as well. My guests and I have been finding some pockets and slots that hold many multiple fish, while other areas seem void of any. If you're not getting hits, move on upstream and cover more water. The rubber legged yellow Stimulator has been receiving much more attention lately now that most of the caddis have laid their eggs and waned. You'll still want to carry some Elk Hair Caddis and E/C Caddis though – Gray has been the best color too. Reckless abandon on the subsurface ant dropper, the takes are so aggressive! Other top dropper flies have been Hogan's Red Headed Step Child, Psycho Prince, and Flashback Pheasant Tails in smaller sizes. Extend your dropper length over 2 feet for the deeper pools, it makes a difference.
If you plan on fishing the NFYR this fall, check out the package deal that Sierra Pines Resort is offering – Yeah, the place with the trout pond full of lunkers right next to Hwy 49. You'll get breakfast, dinner, a room, and a reduced guide fee. The section of the river that the resort is located on has some really good water as well. I hold the LCO Fly Fishing 101 classes here and this year's test run went well, but we are looking for more eager students in 2020. The classes consist of casting, rigging, knots, equipment overview, fly selection, reading water, presentations, and stream etiquette. You'll also receive an informative handout that you'll refer to time and time again in the future. The class is designed so you can gain the knowledge and skills to be able to fish on your own with confidence. Look for announcements and upcoming dates in the future, or inquire first hand at the shop.
As we near the end of summer into fall, the middle and lower watershed will fish much better once the water temps come down. With shorter days and less sunshine, fish during the warmest time of the day. The beauty of the lower river is that it offers a wider canyon which receives more all day sun, plus there can be bigger trout in the system. It won't be long before the pupating October caddis start chewing their way out of their fine pebbled case and emerging. The great pumpkin bug hatch, a must experience. See you where the wild things are…