Valley Stripers Fly Fishing Report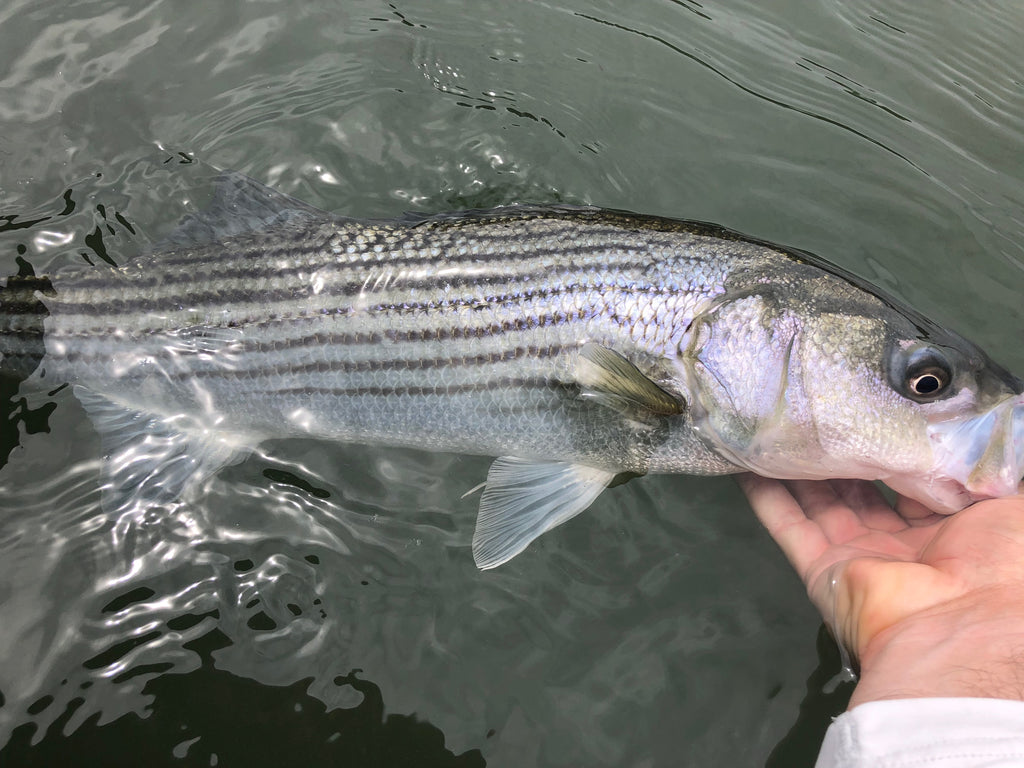 OPEN DATES – IF YOU WANT TO GET ON MY CANCELATION LIST SHOOT ME AN EMAIL AS THERE ARE INEVTIABLY CANCELATIONS THAT COME UP.
July 10,
Aug 3, 31
Striper season is off and running and conditions are shaping up, as it seems every year to be different then the last. We have "high" but nowhere near abnormal or blown out water. The river is hovering around 10K CFS and clarity really varies depending on where you are in the river. Nowhere is "blown out" by any means, but there are areas with 3 feet of visibility and there are areas with 6" of visibility and knowing where color comes from throughout the river is key to finding good fishing.
Last year we dealt with COLD water and this year it seems we may, believe it or not, be dealing with warm water. While dirty water heats up faster then clear water water temps are still WARM. The last week taking off at Butte City water temps had reached 68-69 by the end of the day where the water never got that warm ALL summer or fall last year. While this doesn't turn off or on the bite it just changes it. The one thing it will do is DRASTICLY and negatively affect salmon fishing as the good salmon fishing we had last year was due to the much colder then average water temps.
Lower Yuba River – Finally seems to be dropping, today it is down to 5100cfs and looks to be dropping each hour…who knows what the plan is. That said it is getting to a safe floatable flow here as my take out is right above the diversion dam so the higher flows are a bit dicey taking out RIGHT at the lip of the dam. That said clarity is awesome as anglers are hammering shad below the diversion dam and people are floating the public stretches of the river and getting some trout above. I am sure July – the fall are going to be great fishing on the Lower Yuba for trout.