Northern California Fly Fishing Report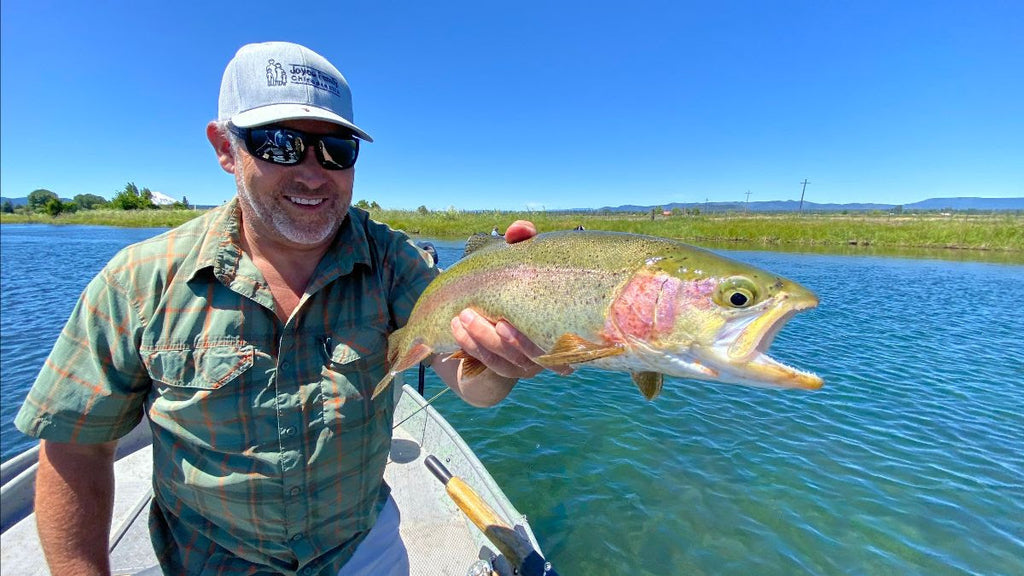 AC Fly Fishing Reports on 7.1.20
We are smack dab in the middle of a great Summer of fly fishing here in Northern California. Conditions on all of our favorite rivers are as good as they get and fishing has been good to great for our guests. Our main Summer haunts include the Lower Sac, Fall River, Pit River, McCloud River and Upper Sac. From the smaller streams to the bigger rivers there are some excellent opportunities to get out this Summer. Continue reading below for a more in depth report and forecast on these rivers. 
The Lower Sac - Those of you who have experienced it know just how awesome an evening spent on the Lower Sac can be. July and August can offer some phenomenal trout fishing on the big tailwater. The warmer the day, the stronger the Caddis hatches can be.. a strong hatch of Caddis can equate to a very aggressive trout bite. Checkout the short video above and get psyched for some Summer fishing! 
The Pit River - This is our favorite time of year to fish the Pit. July and August can be AWESOME and can offer a great cool down from the Valley heat. Wet wading here in the summer is a nice reprieve from the heat while staying busy with those scrappy Pit River trout. For those who want to test their wading skills and get into a mess of healthy, wild rainbows - this might be a venue you'll want to explore with us. 
The McCloud River - One of our favorite walk and wade streams in the area.. by mid-summer we can start to see pushes of migratory Brown trout move up the river from Lake Shasta. It's not a guarantee you'll run into them every day, but when you do - it can be quite rewarding. The McCloud will remain a great walk and wade option from now through October. There are very few rivers in the country that provide the beauty that the McCloud does. 
The Fall River - The largest Spring creek in the country has been fishing EXCELLENT since the trout opener back in April and is showing no signs of slowing down. The evening Hex hatch is starting and adding another very cool element to the fishing here. If you have any desire to checkout Fall River - this is the year you want to jump on it. We are always thrilled to get good feedback from our guests. Below is kudos to Jay and testament to how good the Fall River has been this year. Put it on your list!! 
The Upper Sac - We had a great Spring on the Upper Sac. Flows are excellent right now on the Upper and wade fishing has been good. During these hot summer days, our best fishing usually happens early and late in the day. The evenings usually give up some pretty good dry fly opportunities as well..