Truckee River Fly FIshing Report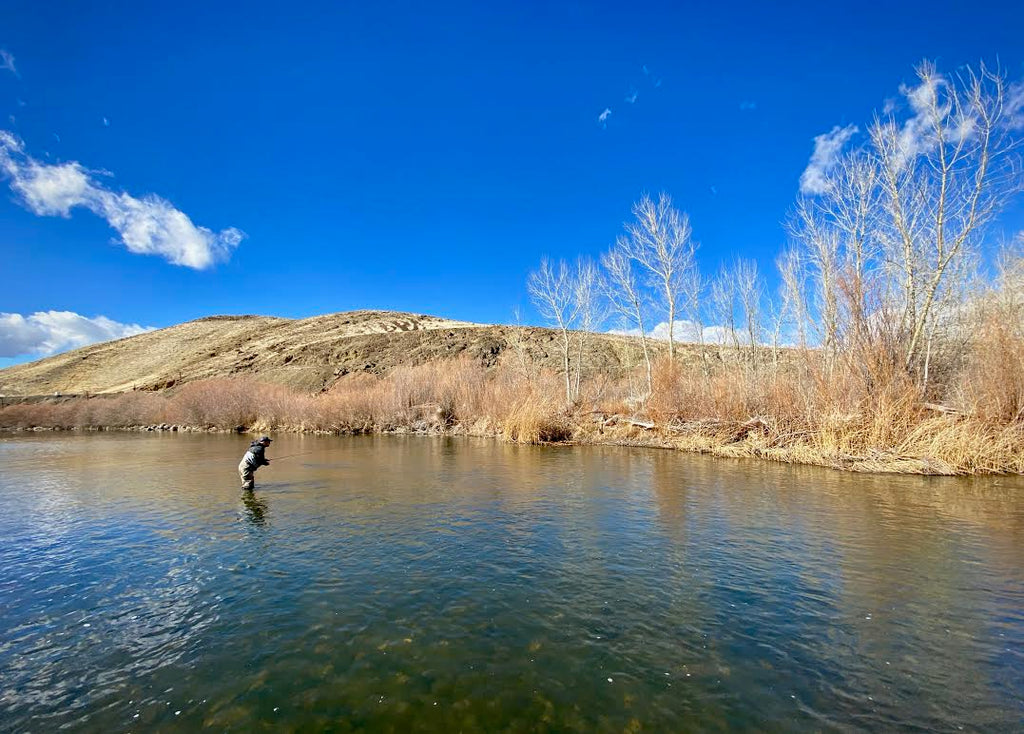 Matt "Gilligan" Koles Reports on 2.6.2020
Record weekend temps and now single digits. 
We set some records over the weekend for daytime temps. Today, it's in the single digits with an East wind, brrrr.
We had a great streamer clinic, still some spots for this Saturday's clinic.
The fishing has been good out on the East side on the lower Truckee River in Nevada. I haven't really been messing with the river around here. Getting a decent streamer bite, and the dry fly fishing has been good too. The 2 funnest ways to fish in my opinion. Streamer first, dry fly second. Some days are better than others on the bug front. If you have some overcast and not too much wind it will go off. If you have sunny, no wind, it will kinda go off. Super fun if you time it right. It seems like every day the timing of the bugs have been different.
Of course if you want to catch big fish, you streamer fish. The biggest fish don't eat bugs, they eat fish.
If you just want to catch fish then you should be nymphing. Baetis nymphs will be the go to from here on out through spring.