Truckee River Fly Fishing Report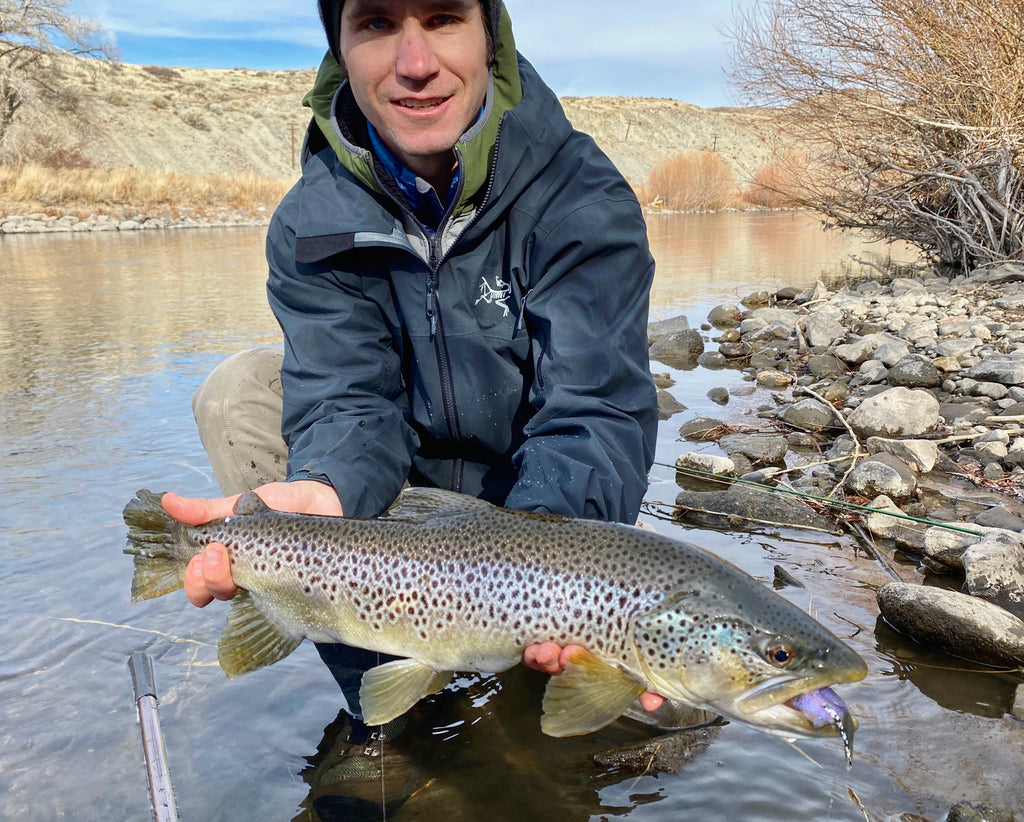 Matt "Gilligan" Koles Reports on 
The clinic on the 1st is full. 
49ers are back in the NFC title game, and we're sticking some big browns on the lower Truckee River. Can't complain.
A few warm days last week, but still pretty cold round these parts. Some smaller storms this week, and a good one late mid-week. Looks to be nice this holiday weekend.
Flows have dropped a bit. 220 and change here, 330 or so out East. I imagine they'll stay like this until we get some warmer bigger storms. Not much change since the last report. Trouts are mainly in the frog water. We have pushed, and hooked some huge browns streamer fishing out East on the lower Truckee River in Nevada. I have also had some good dry fly sessions on the warmer days. Surprisingly, some have been big on the dry fly. We used to have some great dry fly fishing down there before the drought, and it looks like its now come back.