Truckee River Fly Fishing Report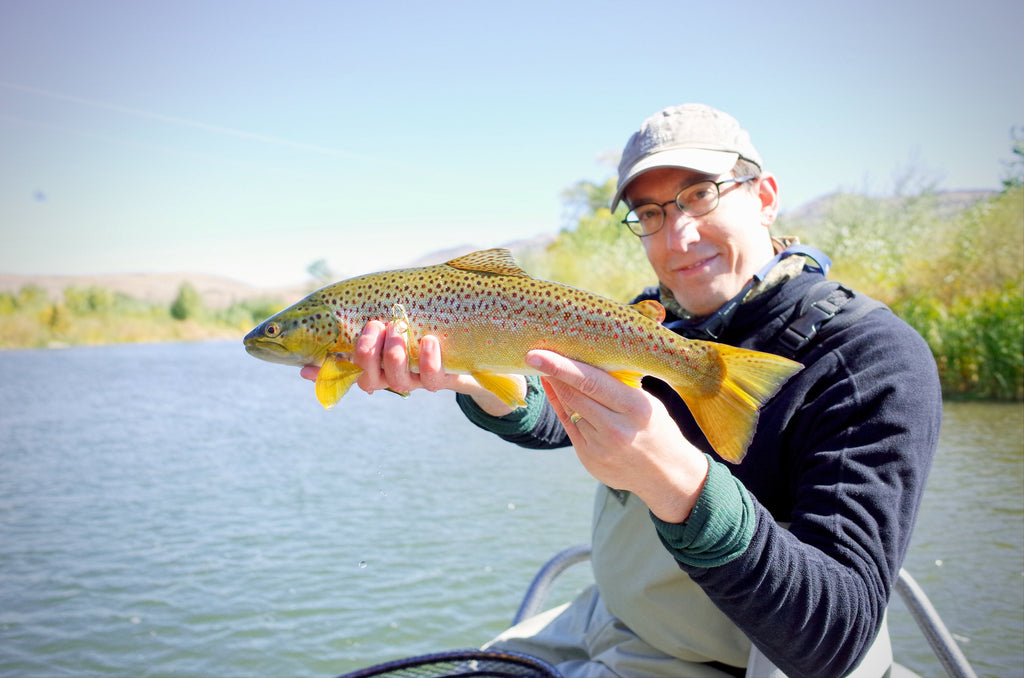 Matt "Gilligan" Koles Reports on 10.14.19
Nice balmy fall weather on the Truckee River. 
Cold as balls in the morning. Warms up nice in the afternoon. Typical fall weather in Tahoe/Reno.
As far as the fishing, well, it's good. October is a great month here and anywhere to fish for trout in the West. I think November is better than October, but the weather sure is nice right now.
Flows have dropped, nice and easy wading flows. 400 and change here in the Hirsch, a bit higher out East on the lower river. Kinda wishing we had some rain and cloud cover. Would make the streamer and dry fly fishing much better. It's coming.
Up here feeling the best fishing is after it warms up. Really cold out early. No bugs, and not a lot of active fish until the water warms some. Down lower in Nevada, not as cold and not much difference want time you're on the water. Water is clear pretty much everywhere except out East, so get a little more stealthy, and maybe down size your tippet. Baetis pretty much dominates the sub-surface menu this time of year. Streamers if you are chasing bigger fish. Sculpins, crayfish, and smaller baitfish patterns all will work. You have to see what they like on each particular day, just like nymphing.
Everyone wants a big brown trout. Put in your time and maybe you'll get one. If you're out on a guide trip with me, I can tell you right now, it will likely only happen if you stick to streamer fishing all day. If you lift your tip and don't strip set, that's on you, ha ha.
Get out and enjoy.