Trinity and Lower Sacramento River Fly Fishing Report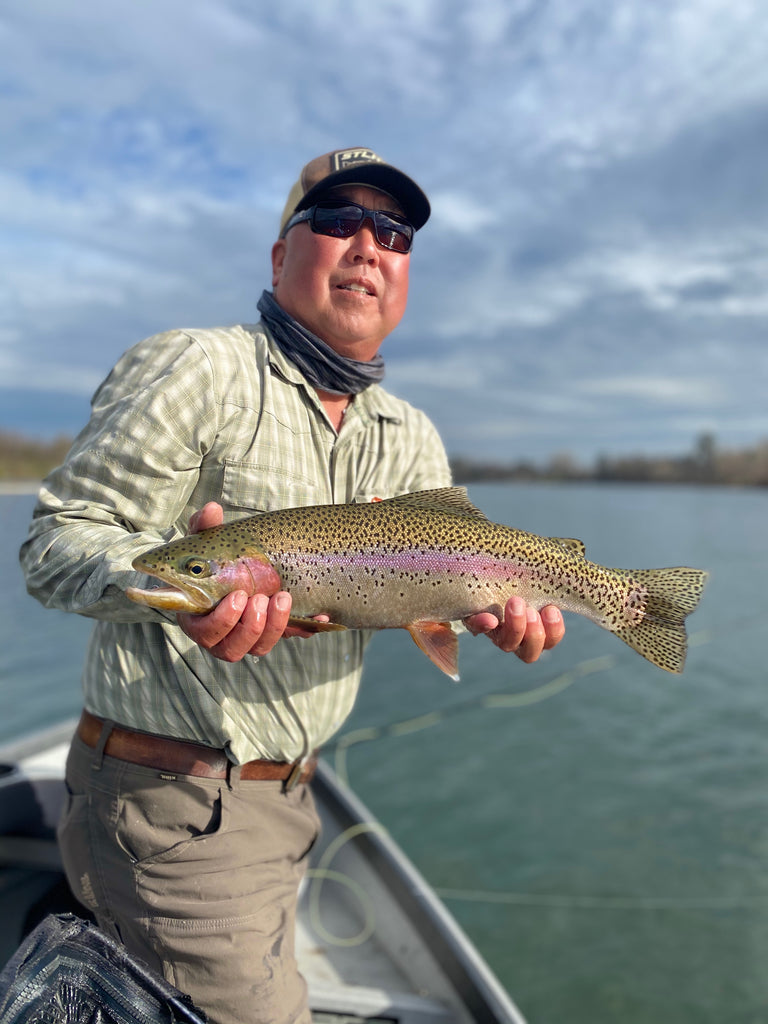 Dave Neal Reports on 2.20.20
I'm not really quite sure what to make of the weather lately… I'm conflicted. On one hand it has been wonderful soaking up spring like sunny weather every day. It's been beautiful for weeks!!!
But deep down inside I know that we should be dealing with ice in the snake guides, frozen anchor ropes and numb fingers at this time of year. It's winter steelhead season for F&%$# sake! We should be swinging flies with dredging tips and dumbbell eyes. All the while questioning our sanity for being out there - in horrid conditions - understanding that all the rain and snow we are enduring is exactly what our wild trout and wild steelhead need at this time of year and for the long hot summer ahead.  
So, as nice as it's been fishing and working in these wonderful sunny conditions lately… winter should be wintering right now. It shouldn't feel like spring, yet. 
Trinity River:
Fishing the Trinity River for steelhead has been very good these past few weeks. We have had some of our best days of the season in early to mid February. The wild fish have slowly trickled in and I suspect we'll see more arrive when we get some rain and another good flow bump. It seems that a lot of anglers gave up on the Trinity this winter (as the Coast turned on). So, it has been real quiet lately. Many days we were the only boat on an entire stretch of river along with maybe one bank angler. The fish are around and they have all been wild. Swinging flies can be a good time right now…
The water conditions are back to very low and clear. It's been on a slow drop for a while. I imagine things will be much tougher from here on out until we get rain. The fish in the river system will hunker down in the holes and deeper water, waiting for rain and flows to rise in the tribs.  
Keep an eye on the forecast and I would say Game On when we finally get some rain.
Lower Sacramento River
The Lower Sacramento trout fishery is decent right now. The window is short… more like a half day 4-5 hours when the fish are most active. 11-4pm is solid and you can look for the small caddis, midges, along with midday PMD action.
Who knows what's in the forecast? Will we have a Miracle March? Odds are good that rain at some point this spring will return. Don't put away the Gore-Tex yet. For now, I suggest getting out and fishing! 
March-May is a great time on the Lower Sac (probably my favorite time of year on this river). We will soon see developing PMD emergence & the Pink Alberts, March Brown mayflies, and random drakes along with little yellow stones, GS stones, and ubiquitous caddis. If you haven't experienced a trip on this river, ever, or it has been a while, you should do so this season.