Northern California Fly Fishing Report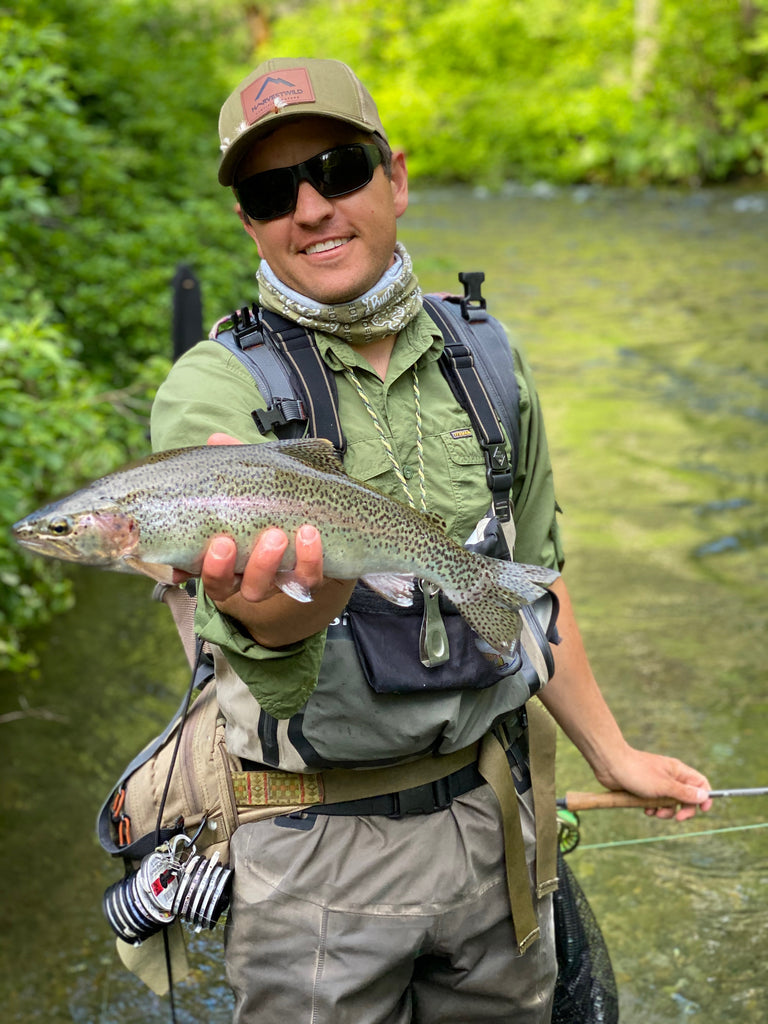 Lower Sacramento River
One word: Troutopia. We have been lucky enough to get them on streamers, dry flies, nymphs and swung soft hackels. If you
'
r
e
lucky enough to be here on a rainy day the fishing will likely be phenomenal. Get out and fish this place. June traditionally is an extremely good month to be on the river. Come social distance with us. Size 8-10 Pat's Rubber Legs Brown and Black, Size 12-16 tan poopahs, peaches and cream, size 16-18 black micro Caddis, various May fly patterns. On top the Mercer's missing link in black size 16 has been great.
The Small Water
It's small stream time. I have to say that I've had better fishing so far this spring th
a
n the last few years.  It's been a blast poking around the off the beaten path places getting bit by great fish. There should be a couple more weeks of the no hold bar bite
,
so get out there and explore. This time of year a large stimulators or other stone fly dry with a dropper 24-48" below is the ticket to cover water quickly and get big bites. Contact us for a guided trip to learn the tricks and tactics of small free stones.
Shasta Lake
Shasta is at the tail end of the consistent big bass bit
. I
t will fish well the rest of summer but bigger fish will get harder to find on the fly.  Some of the river mouths are sta
c
ked with trout so it a great time to hit the lake and get a mixed bag.  Shasta is kicking out some 30" browns right now for the guys that are in to working for one big bite.
Pit River
This pocket water dream is fishing as good as it gets
,
so if you like to wade and bleed let's go.  This place is so worth the effort and we would love to bleed with you.  Black flies, rubber legs, copper johns, caddis.... it all works and after a day of slipping and sliding around the
P
it we recommend Beer and Ibuprofen