Eastern Sierra Fly Fishing Report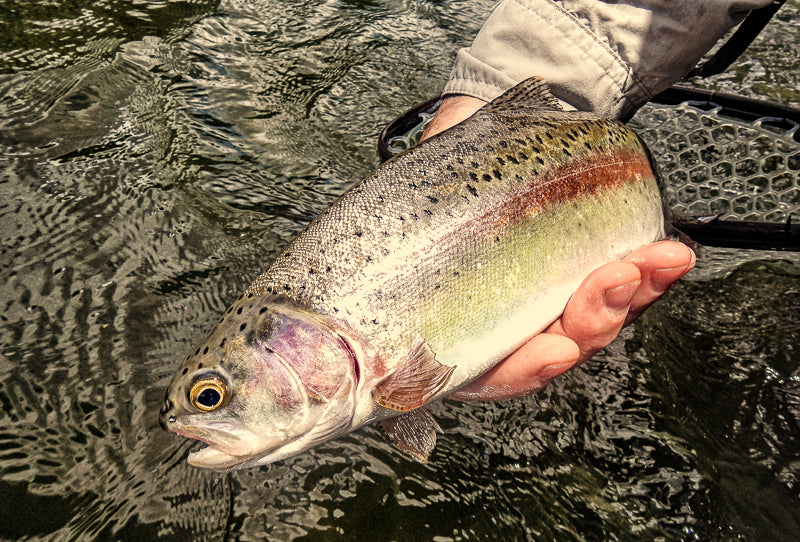 Jim Stimson reports on 5.30.19
Eastern Sierra Fly Fishing Report
Could there be a break in the weather? In other words, is Spring just around the corner? I fished the East Walker yesterday in chilly, blustery conditions (fishing was very good), then today I hit the Nevada side of the Truckee River with a guide buddy from Reno. The temps were in the low 70's and it felt like a heat wave, It was wonderful and I managed to scratch up some nice fish before having to blast back down to Carson City to visit with my dermatologist. Warning: It is not too late to wear gobs of sunscreen. 
East Walker
The flows have been dropped down to about 250 cfs and the water temps are coming up stimulating some nice insect hatches, in particular BWO's. The trout are moving around and settling into their new habitats. Fishing is good now. There are a lot of hogs in all the good places. Try skwala and baetis patterns. These flows are perfect!
Hot Creek
The creek is flowing through the canyon at 64 cfs. Target your casts to the feeding lanes between the grasses and rocks. You may not see fish, but they are there. Try a dry-dropper setup with a caddis or mayfly pattern above and a midge or scud below.
Upper Owens River
The flows are at 71 cfs but these are readings taken high in the river system. Once Hot Creek dumps into the mid-section the flows are closer to about 130 cfs. More and more trout are spreading out throughout the river system. The cutthroats are in the river now for their spawn so be careful where you wade and fish. If you see spawning beds AND more importantly trout sitting on their redds, please avoid the temptation of hooking into spawning fish. Leave the spawning trout alone, they are stressed out enough and can die easily during this important time of the year. Cast into the deeper buckets… there are a lot of fish following the spawn feeding on eggs being washed downstream from the cutthroats.
Lower Owens River
The Lower Owens flows have dropped (finally) to 380 cfs. This is still on the high side for this section of the river so exercise some caution when you fish. You can easily go for am impromptu swim and end up flushed downstream if you are not careful. Most trout are in that 10-12" range but if you poke around and get lucky, you can hook into some browns in the 15-16" category. There are some healthy midge and mayfly hatches throughout the day. I caught fish on everything from green caddis worms to black midges.