California Steelhead Report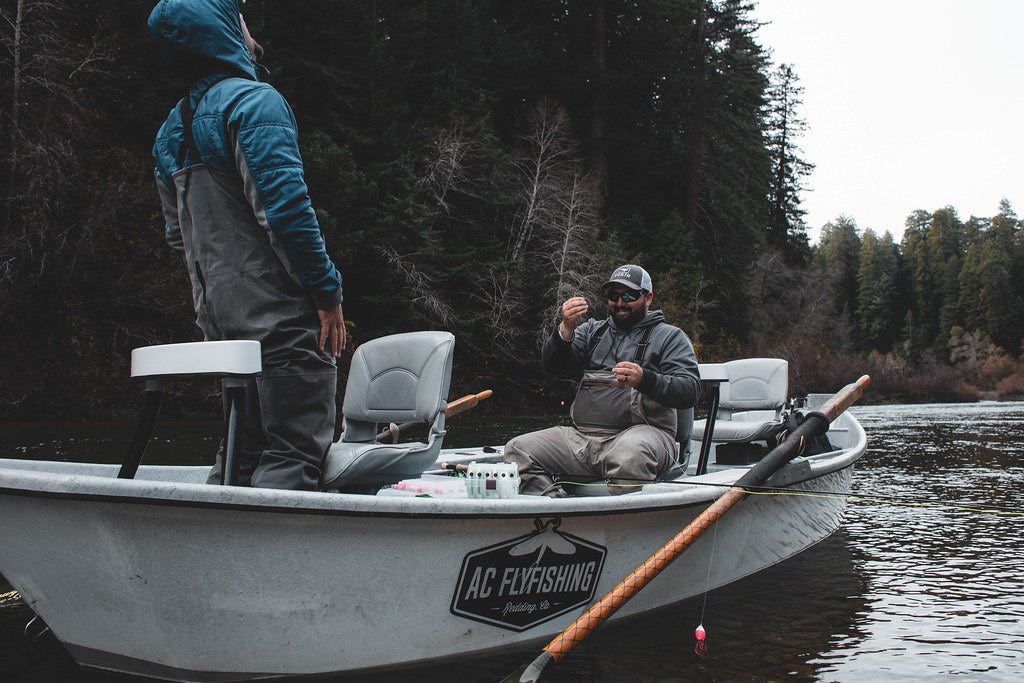 We're smack dab in the middle of our Winter Fishing season. It's been cold in Northern CA and fairly wet - all great things for the coming Spring season. The breakdown:
The
Lower Sac
has been "fair" at best the past month or so. Don't expect huge numbers up in town this time of year. You can expect solitude, though and the chance to throw the dry fly during unpredictable afternoon Baetis hatches. The Lower reaches have been fishing best for quantity of fish but you will expect those big shouldered winter trout to be closer to town. There are still a few Steelhead around in the Lower River (Anderson down) as well. Some of the year's best fishing can start to happen in Late February when we get some of those warmer days. Spring time "Brachycentrus" Caddis hatches can create some insanely good trout fishing.
Most of our Attention right now is on Winter Steelhead fishing. From the
Klamath and Trinity
, to the coastal rivers of the
Lost Coast
, we've had some highs and lows chasing these fish the past few months. Overall the Klamath has been a STELLAR option since late October. There are a lot of fish around in the upper reaches and not many folks around fishing. The perfect combination. The Trinity has been a different story, unfortunately. Not a lot of fish in the system this year due to aggressive harvest practices from the tribes on the lower end of the river. Not many fish were able to bypass the nets and weirs set out in the Fall so that has put a damper on the fishing on the Trinity for us quite a bit. There have been some very nice winter run fish caught here recently though so things are looking up on the Trinity. The Winter Steelhead rivers of the North Coast have been fishing since Mid-December. There have been some very good days mixed in over the past few weeks but plenty of days where you're working hard for 1 or 2 opportunities a day. As we continue to get rain and the rivers swell, we will expect more fish to move in. This is some of the most rewarding and challenging fishing we have in California. We will be chasing these fish into Mid-March.