Truckee River Fly Fishing Report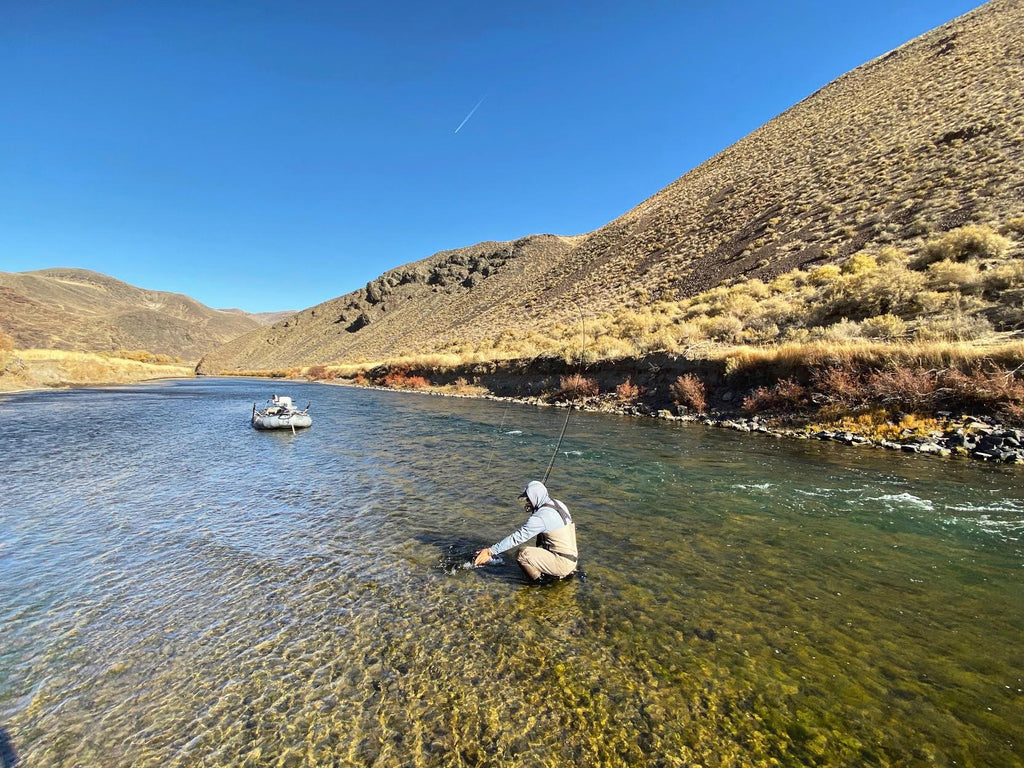 Matt Gilligan Koles Reports on 11.24.2019
Looks like we're gonna have a winter after all.
Big changes in the weather. We went from t'shirts to jackets in one day, and looking like it's staying that way through December. Good. Decent snow this week. Too early to tell after next week, but if you're looking at the weather models, or model riding, looking real good for Tahoe all of December.
So, what's that mean for fishing? Good actually. Gets rid of the stagnant low clear water conditions we have right now on the Ca side. Flushes the pipes so to speak, especially if we get rain and snow mix. Kinda like steelheading. Rain comes and brings the fish in. Kinda like that on the Truckee too. Of course these fish are always in the river.
In Nevada on the Truckee River it will be good as well. Has been good, will be good. It is always better down lower on the river in winter. It's warmer. Streamer time for me in winter.
This is when the bigger fish get caught. Mainly through the winter and spring. Especially coming off the backs of storms, when the water is clearing and dropping. Most especially coming off the backs of those big AR's when we get them.