Truckee River Fly Fishing Report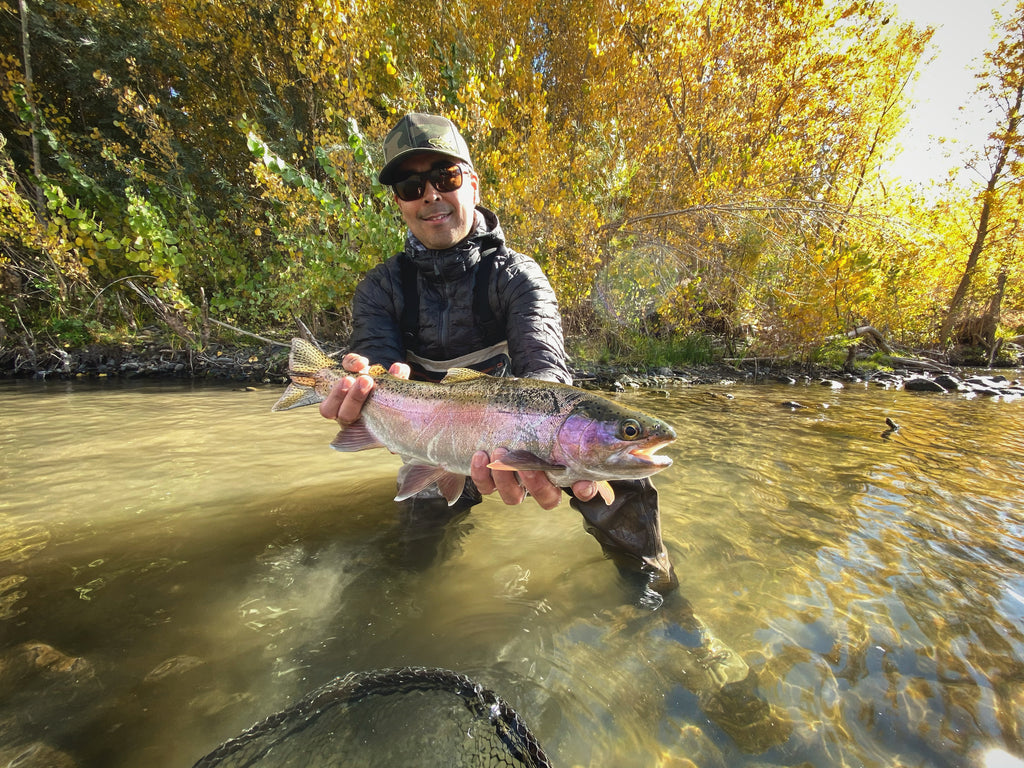 Matt "Gilligan" Koles Reports on 10.22.2019
Rolling through October on the Truckee River.
Not much weather wise going on up here yet. Some days lots of wind, cold at night, nice in the afternoons.
Lower fall flows on the CA side and through Reno. Good out East. 375 here in the Hirsch, lower in Reno, and higher out on the lower river. Good fishing pretty much all over. Would be nice to have some rain and foul weather, but looks like that ain't happening for awhile.
Your fall bugs are baetis, and lots of baetis. You may see some mahogany duns, and some big fall orange caddis. Sunny days are not good for dry fly fishing, cloudy days be what you're looking for. Trouts like cloud cover. Both on the dry fly front, and the streamer front. Of course, nymph with the above mentioned patterns.