Pyramid Lake Fly Fishing Report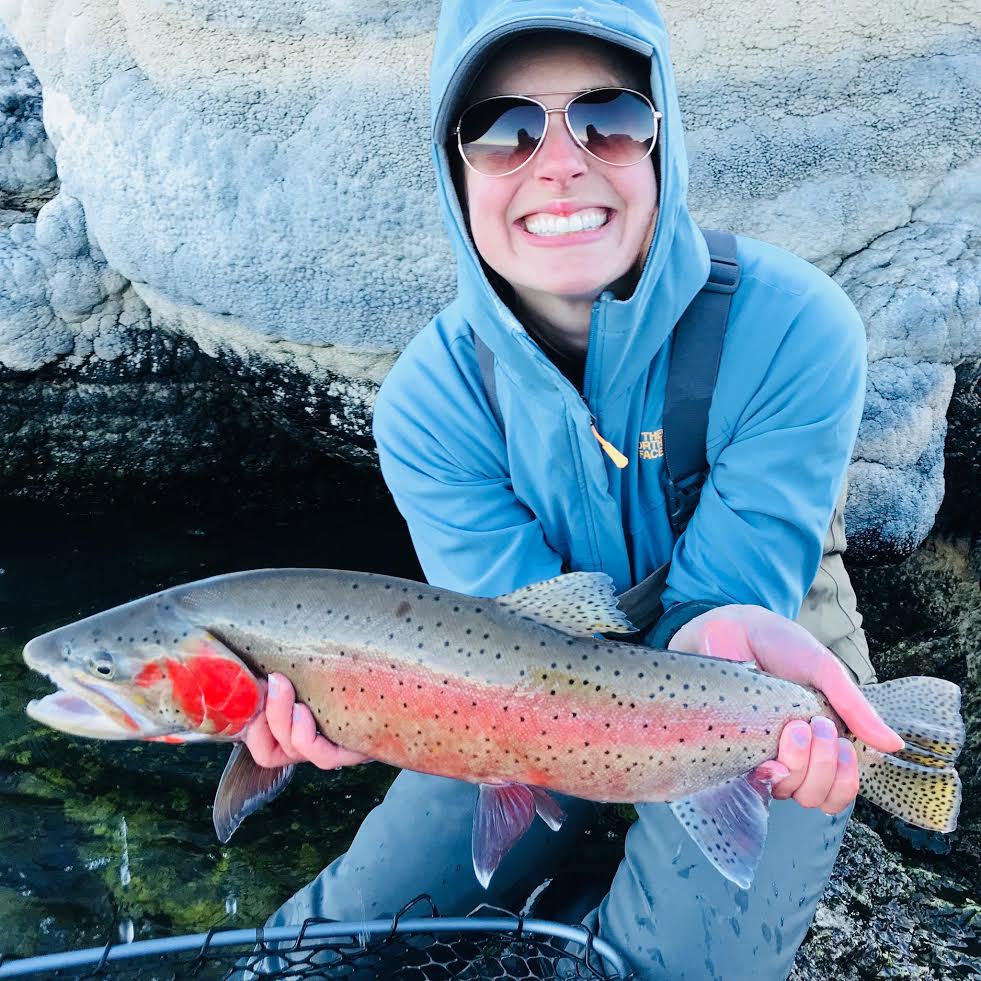 Things are heating up as we start gaining daylight the Pilot peaks begin sliding into pre spawn. This season we are seeing an awful lot of fish in the 10 pound plus category. And now these fish are pushing into the shallows in bigger groups to feed as the water temperatures continue to drop. As these fish push into the shallows they are going to begin feeding heavily on midges like a whale does plankton.
This time of year you can still catch fish with both methods retrieving and bobber fishing. We like to fish bobbers to allow our flies to stay in that strike zone for much longer periods, thus increasing our chances for grabs. Buggers and beetles in the usual blacks, browns, greens and white still remain the colors of choice. While hanging midges under the bobber reds, blacks, wine and everything in between. On those calm days don't be afraid to give those flies some action. Yes! Move that bobber and set on anything fishy.
Katherine Bunker from Reno, NV put in the extra work on a windy day and stuck this beautiful Pilot Peak Cutthroat that getting his winter tuxedo ready for spawn.