Northern California Fly Fishing Report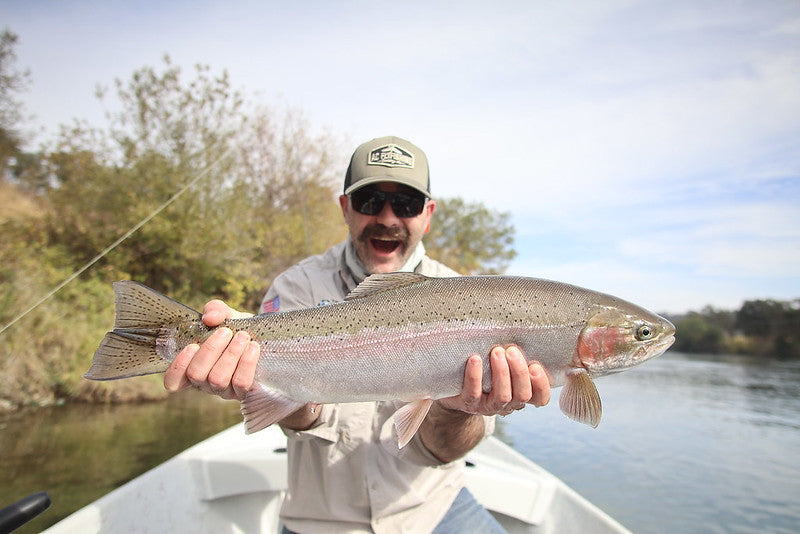 AC Flyfishing Reports on 10.22.20
We're entering the heart of our Fall fishing season here in Northern California. We've had some exceptionally good fishing taking place on our local rivers and the weather has been fantastic. From the Lower Sac to the Upper Sac, McCloud, Fall River, etc. There are so many excellent options this time of year. 
The
Lower Sac
has been one of our main rivers of focus over the past few weeks and will continue to be through November and even into December. There are good numbers of Salmon spawning in the river and this annual event makes for some very fun, fast paced fishing. Too many great fish stories to recall recently. The weather has been unseasonably warm but it's tough to complain when we get to wear shorts and sandals to the river most days. The extended forecast shows really nice weather heading our way with temperatures dropping into the 70s. We are expecting the fishing to stay good and the trout to remain on a steady egg and bug diet for the foreseeable future. There are decent numbers of Steelhead around in the Lower River, making a float south of Anderson a great option. As we get into November and December, we should continue to see more of these Steelhead trickle into the system. This is a wonderful time of year to come and experience both Trout and Steelhead fishing on the "Lower Sac".
STEELHEAD FISHING 
By late October we begin to turn our attention to the
Trinity and Klamath Rivers
. Steelhead are already beginning to show up in both of these systems and we are looking forward to a good November and December this year of targeting Steelhead here. You should typically expect to find larger numbers of fish in the Klamath but these fish, on average are going to be smaller than Trinity River Steelhead. You can expect to find larger fish in the Trinity but typically fewer than the Klamath. Both rivers are great options in late Fall and Winter. The Trinity will pickup as soon as we get a few small wet weather systems move through the North State. Now is a great time to plan your next Steelhead adventure.