Local Surf Fly Fishing Report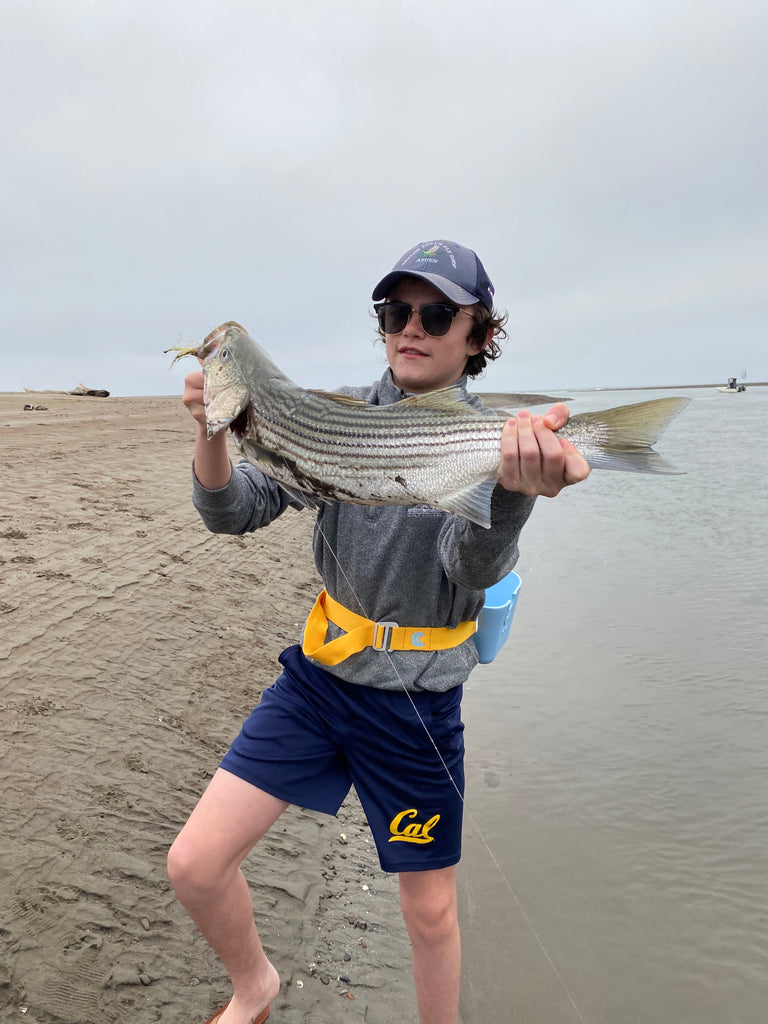 Fish have definitely started showing up on our coastal beaches.  Been noticing a lot more birds hanging around Ocean Beach and Stinson which means they're chasing the same thing the Stripers are, and that's baitfish.  
Get out there early in the morning to avoid wind and keep an eye on tides.  Remember out there that a long cast can help but even if you're casting 40 feet you have a solid chance at fish.  Make sure you are keying in on rips, buckets, and troughs out there and make sure as always that you are covering water efficiently and not staying in one spot for too long. Most of our local beach parking lots are officially open as well but feel free to give us a call if you have any specific beaches in mind and are wondering if they are open.