Fourth of July Fly Fishing Forecast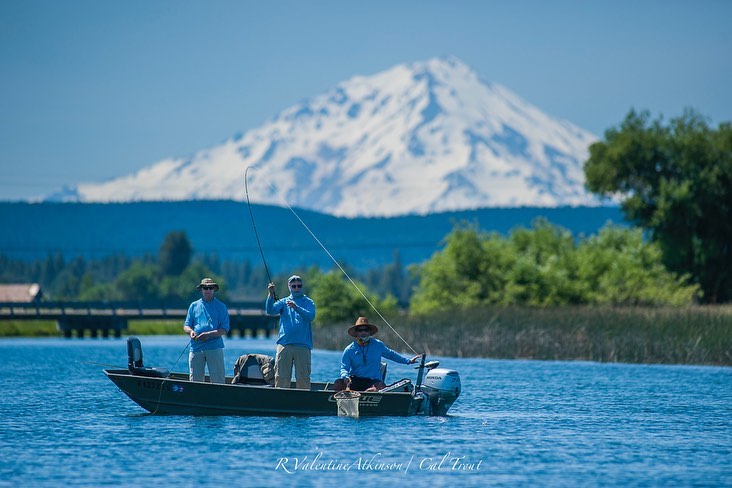 6.28.2019
We have been fishing all over the north state for trout and hitting the beaches for stripers. Both have had streaks of brilliance with the normal goose eggs that come with the territory. Looking ahead for the coming holiday week of fishing there are lots of options to fish some obvious and some outside of the box places to escape some of the crowds. As for me, I will be leaving after work on Saturday to fish my way through NV, ID, and Montana. Look forward to a report next week. 
John Tydell with a nice striper in SF
SUPER LOCAL
If you stuck behind and hanging out in the city my I would recommend hitting your favorite beach for stripers. If fishing beaches are not your thing (you should make it your thing it is a blast) head up to Marin and check out Alpine and Kent Lakes. I had a great morning fishing poppers to LMB last week. Putah Creek is always an option but I imagine it will be very crowded. On that same note, a trip to Russian River for Smallies or Shad could be a great time. 
Another great time especially if you want to hammer a bunch of fish is to book a day on the delta for Small Mouth with Bryce Tedford or Steve Santucci. 
2-3 HOUR TRIP
The Lower Yuba is at 3000cfs. This would be my top pick for trout fishing for a day trip from SF. Flows are perfect and you could always head below the Degaure Dam and fish for shad and stripers. I would head out there with a small streamer and caddis pupa behind it and swing some of the longer runs. Heading up to some the different forks of the Stanislaus could be a great way to explore and find some of your own water. Capt. Hogan brown has also been finding some killer stripers on the lower sac out of Chico. I would never pass up on opprotunity to get out on the water with Hogan!
3-5 HOUR TRIP
The North State is fishing extremely well. Pretty much everything is fishing well the Upper Sacramento River, The McCloud River, The Pit River, Hat Creek, and Fall River. If you are into Lakes Baum Lake, Manzinita Lake, McCumber Lake, and Lake Almanor. If you are trying to get off the beaten path check out Middle Fork of the Feather, and some of it's tributaties. The Truckee and Little Truckee are fishing awesome too. I spoke to Matt Koles and he said don't expect much in the way of Hatches maybe a few mayflies in the evening as it has still been pretty chilly up there. 
We sincerly hope you are able to get out this summer and enjoy the bounty of water and fish we have right now. As always if we can help you with any of you trips, finding a guide, or point you in the right direction please don't hesitate to reach out. We hope you value our contributions to our local fishing scene and keep your business local.