Truckee River Fly Fishing Report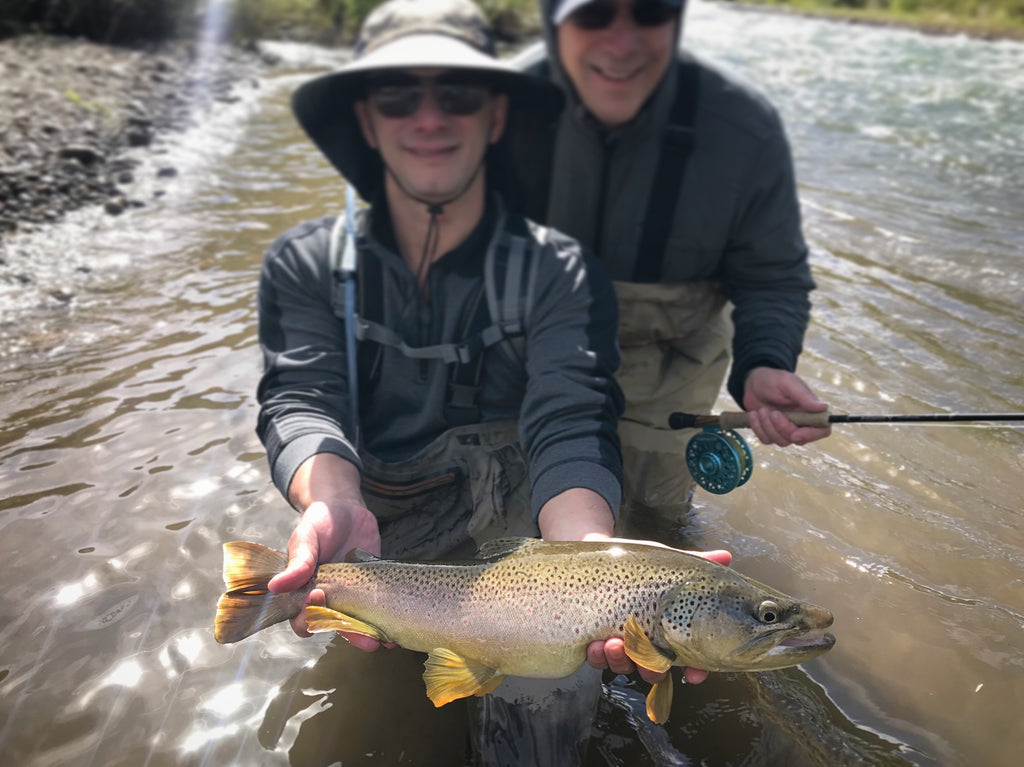 Not a better time to be up on the Truckee River.
Weather-wise, it's perfect. Still cold at night, about in the 70's during the day. Not too hot, not too cold. It's always either way hot here, or way too cold, or windy. Almost never like this.
Fishing, well, flows have actually come way down. Almost under 2000k here in the Hirsch. It's been up, down, and up again, and down again. 2000 k is much more mellow than 4000 k, but she's still raging. It does open up a bit more water, but honestly it ain't much different than it has been for the last 4 months. Under 1000 k and we're in serious business. Think first week of July, last week of June.
You here some guides and folks talking about bugs and things, and yes, there has been some. Look, you ain't gonna get any fish on top until these flows drop. We will miss the green drakes and pmds and all that stuff. We will have caddis to look forward too, eventually. The water is high and cold, that sets back the hatches. Usually right now it pops for all those bugs. Going into the second week of June is prime time. This week would be it. They will eat the nymphs, but don't look for any good dry fly fishing just yet. Hopefully, I'm wrong.
So for now, same as it's been. Get yourself away from the guides and other anglers and find some trouts. Hirschdale is shell shocked. These fish have PTSD. Think outside the box and maybe you'll get some fish. Fish are spreading out and they're all over the river. 106 miles of it.
The Tight Line Nymph Clinic is sold out. I'll have one more in July, and some other cool classes going into fall. Mainly the Advanced Fly Fishing Clinic.
Just to let you guys know. I am almost completely booked this month. The first week of July too. I do have 2 other guides I am now working with, so if you need a guide, call me and I can set you up.