Truckee River Fly Fishing Report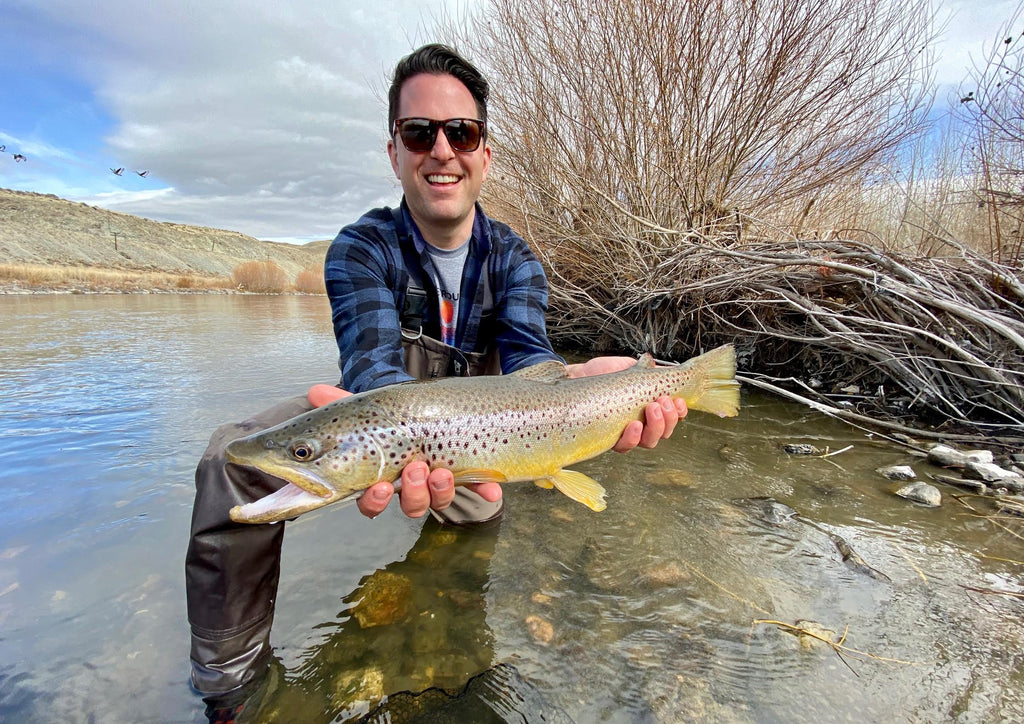 Matt "Gilligan" Koles Reports on 2.20.20
Good solid fishing on the Truckee River.
Feels almost like spring in Tahoe/ Reno. Super balmy for mid-Feb.
When I say good fishing, I'm talking the Nevada side of the Truckee River, not in Ca. That's where I've been spending my time. The water is low and clear and cold still in Ca.
So no more dry fly fishing down on the lower river. Lots of bugs, but not that many fish looking up. Not sure what happened. Still hoping for it to pick back up again. I did put on some nymphs and we did catch fish though. We caught fish in every water type. Not just the winter type frog water. Climate change.
Of course if you want to go hunting for big fish, you got to streamer fish, and stay committed. Luckily, we got a few on Saturday, thanks to some cloud cover and a falling barometer. That was after 2 days of nothing. It just takes the right pressure/ weather, to get trouts to turn on and chase. Sometimes you can nail those days down, but you just don't know when, or what day that will happen. You just got to throw those things around until it does. I wish I had an app for that.
So enjoy the spring weather in February. 4 years ago we had the driest Feb. to that point on record, and a pretty good wet March. Keeping my fingers crossed.