Truckee River Fly Fishing Report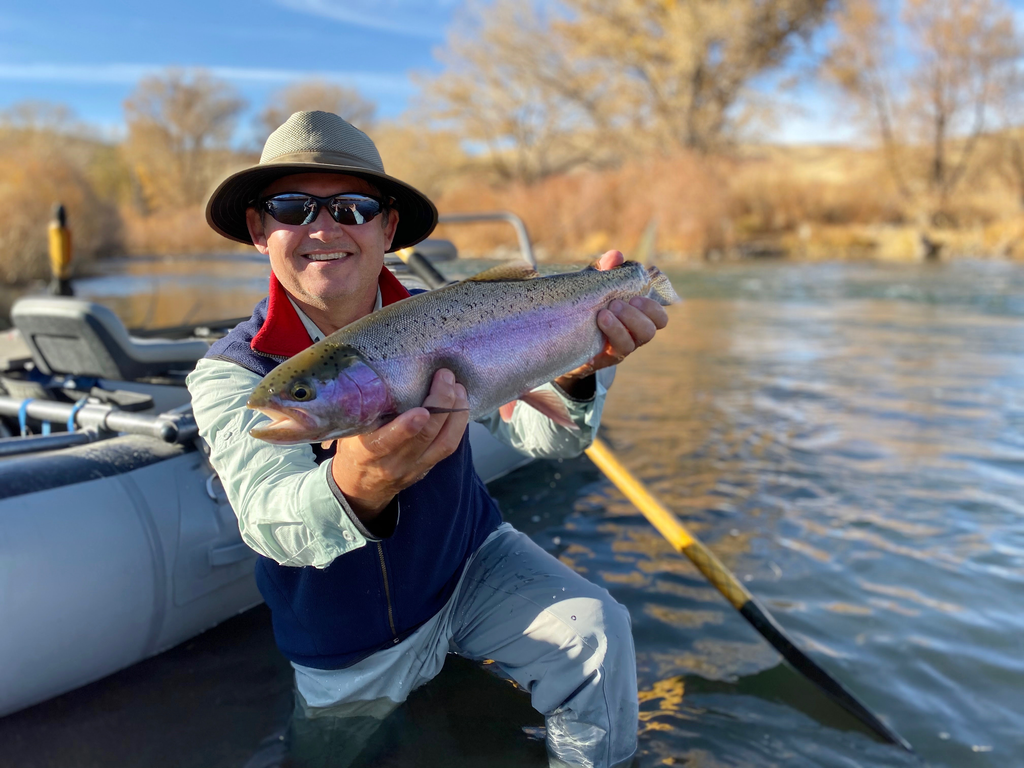 Matt Gilligan Koles Reports on 11.19.19
Finally a change in the weather.
Not a big change, but at least it feels like fall now, or early winter?  Seems like it's always feast or famine in Ca. You just never know what kind of winter we'll have. We get pounded with snow, or we don't.
Truckee River is cold and low in Ca. Don't mean you can't catch fish. If you know the type of water and rigs to fish in cold water, you'll get a few good ones. Winter fishing.
In Nevada on the Truckee River the water is higher and warmer. I took a temp of 59 last week, crazy, for mid-November. The nymphing has been really good, streamer fishing not so good. I think that above sentence will flip flop now.