Northern California Fly Fishing Report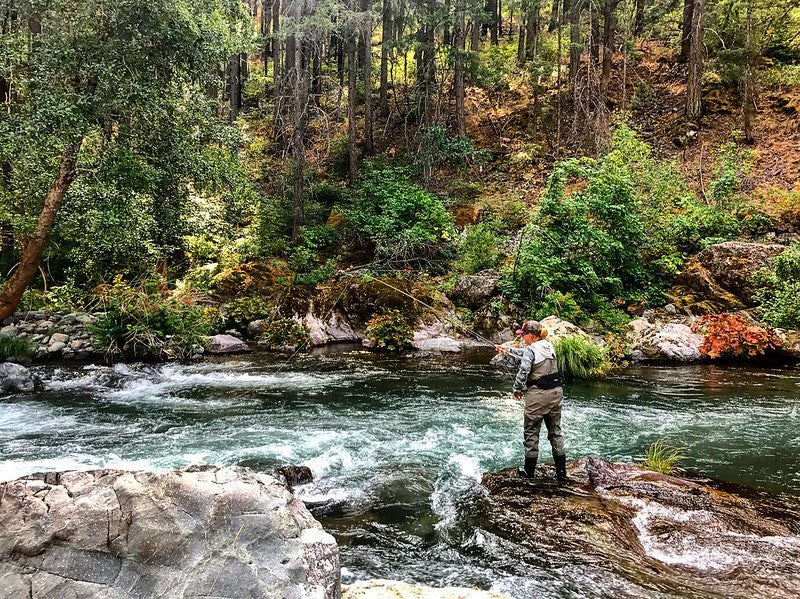 AC Fly Fishing Reports on 9.20.20
Lower Sacramento River 
The Lower Sac - As many of you know, Fall is one of our favorite times of year to fish the Lower Sacramento River. We've had a very productive season on the "trout factory" and we are looking forward to a great upcoming Fall season.   

October and November is one of the most desirable seasons to be on the river.

The Egg bite is coming..

For those of you that are unfamiliar with the "Egg Bite" - It is an event that we experience almost every year in October and November on the Valley Rivers of Northern California. This event is most famous on the Redding to Red Bluff stretches of the Lower Sacramento River. As anglers and guides - we hit the river each day and seek out these specific sections that the Salmon are spawning in. We are targeting the Rainbow trout (and Steelhead) that are tucked in behind the salmon, ferociously devouring Salmon eggs as they get kicked loose from the gravel beds. We are fishing both egg imitations and bugs. As the Salmon "dig" their nests in the gravel beds - they kick out a lot of bugs and eggs from the river bottom, creating a feeding frenzy. Actively spawning Salmon are known to get the attention of some of the biggest trout in the river.

Fall Fishing Outlook:
CA Dept. of Fish and Wildlife is projecting a big return of Fall Run Chinook Salmon this year..  nearly 500,000 adult spawning fish are projected to make it back to the system this year. This is great news for our Fall trout season. As many of you know, an abundance of Spawning Salmon can contribute to some excellent Fall fishing and obese rainbow trout.. The famous "egg bite" usually begins in late September and runs through November. As Fall is one of our more popular seasons - you might want to consider setting up your Fall fishing dates soon before our guide availability gets thin.  
Fall River:
The Fall River has been excellent this Summer and has handed many of our guests memorable days on this big Spring Creek. Do not expect the fishing to slow down until the season closes in November. 
For those looking for a smaller venue and walk and wade option this Fall, The McCloud River, Pit River and Upper Sacramento River offer a great change of pace. All 3 of these rivers are great options during our Fall season. Inquire for more details.