California Surf Fly Fishing Report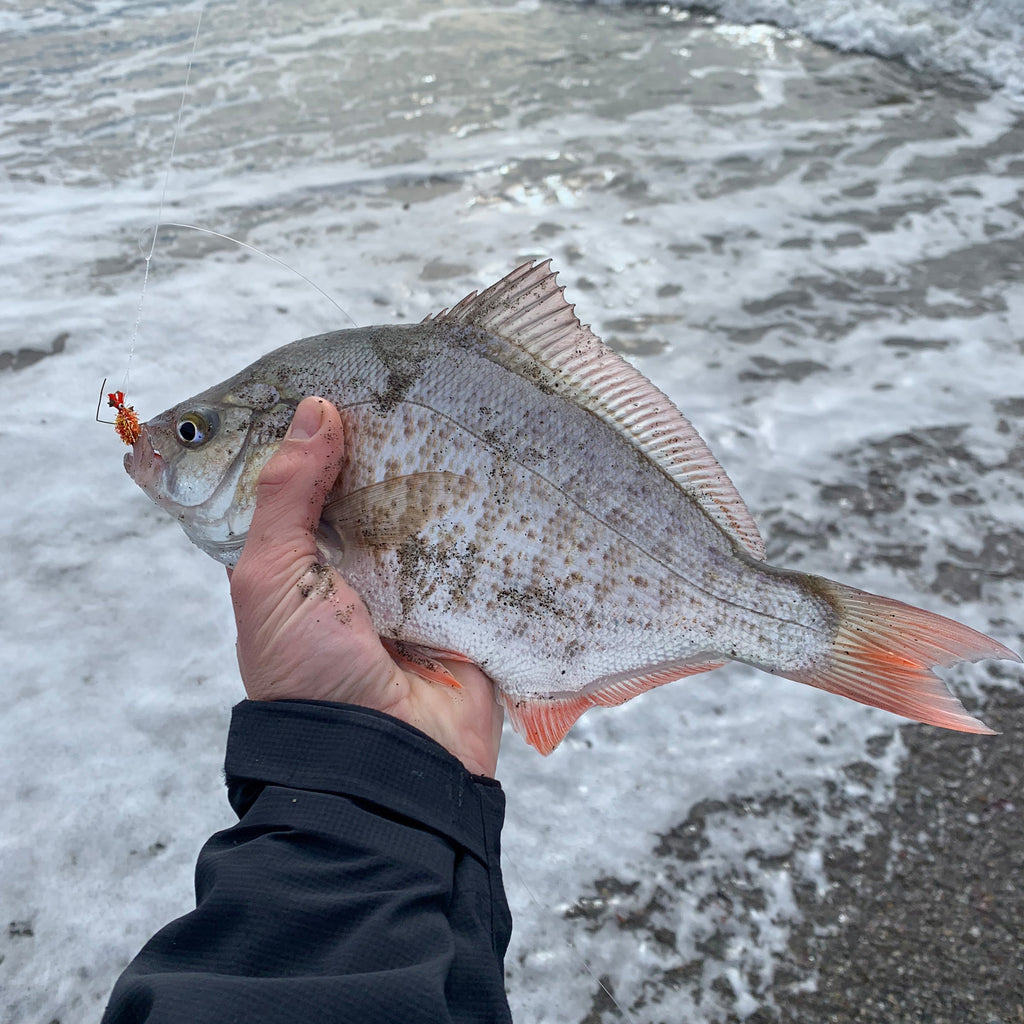 Ben Engle Reports on 12.11.2019
So I had the day off and decided to hit as many beaches as possible.  We started at Baker beach at sunrise and one person in our cohort of 3 ended up catching perch on the south end of the beach.  Fishing was ok but I wasn't quite satisfied with the numbers so I decided to push up north.  
Stinson was absolutely great.  I noticed that since this last big storm the shelf has really moved in close to the shore and the perch are easily accessible.  Also its REDTAIL SEASON! Redtail Perch are some of our favorites because we can't get them year-round.  They also tend to be one of the largest species of perch we can target from our California beaches.  

Remember perch are simple creatures.  Don't worry about what fly you're using! Throw on something orange and flashy and small and they will grab it. If you need surf perch flies get'em here.   Just make sure you cover a lot of water and don't get sedentary.  These fish tend to school up in the most food abundant areas so it's all about finding buckets and troughs.  Sometimes the best-looking spot doesn't hold the fish so if you've made 20 casts without a perch at a spot it's plain and simple, move on down the beach. Soon enough you'll find a school of them!