Truckee River Fly Fishing Report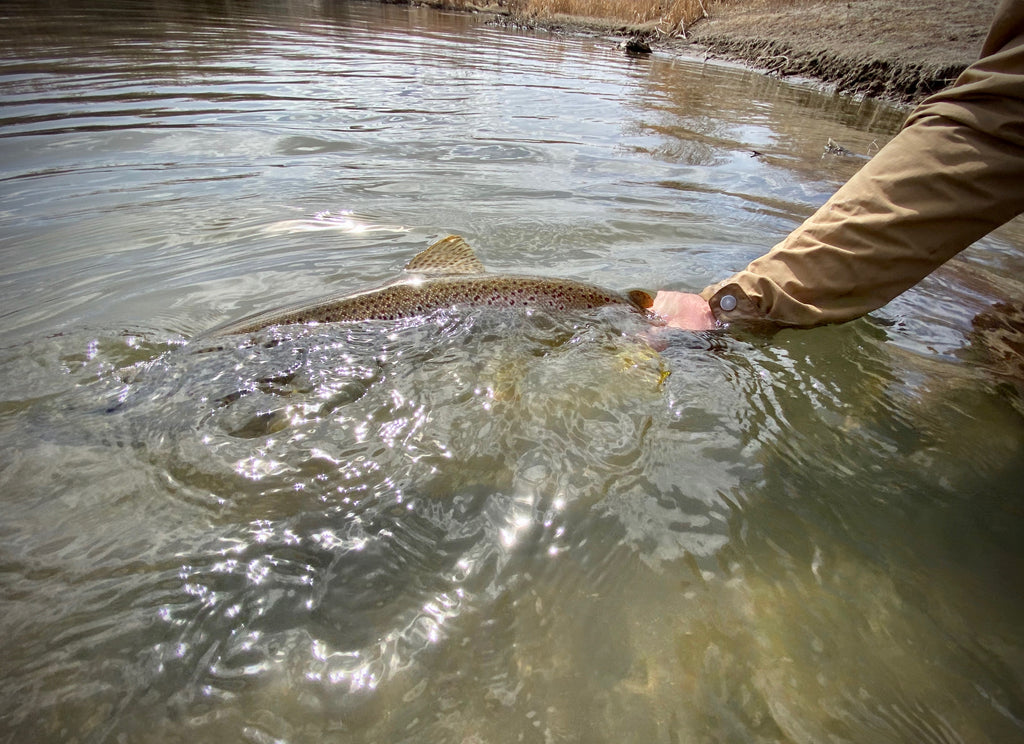 Matt "Gilligan" Koles Reports on 3.10.2020
Coming into Spring on the Truckee River. It's already about mid-March, and from now into Summer is the time to be on this river. Spring is my favorite time for big fish.
Finally, a change on the river. Flows have been bumped up out of Boca. The river is about 480 cfs here in the Hirsch. Near the same down the length of the river as well into Reno. Almost 600 out East. That's a signifiant change, flows have nearly doubled. Good change.
I haven't been that exited about fishing the river on the CA side, but now, yes, she'll be good. I'll probably start doing some trips around home here soon. I've still been down on the lower Truckee River in Nevada. We've had our good days, we've had our bad days, we've had our wind days. When it's good, man, ain't too much better. When the trouts have lockjaw, it's a long day.
Excited about Spring, and the higher flows, and the skwalas, and streamer fishing and the longer days. We still need more snow, and I don't think winter is over just yet.