McCloud River, Upper Sacramento, and Klamath River Report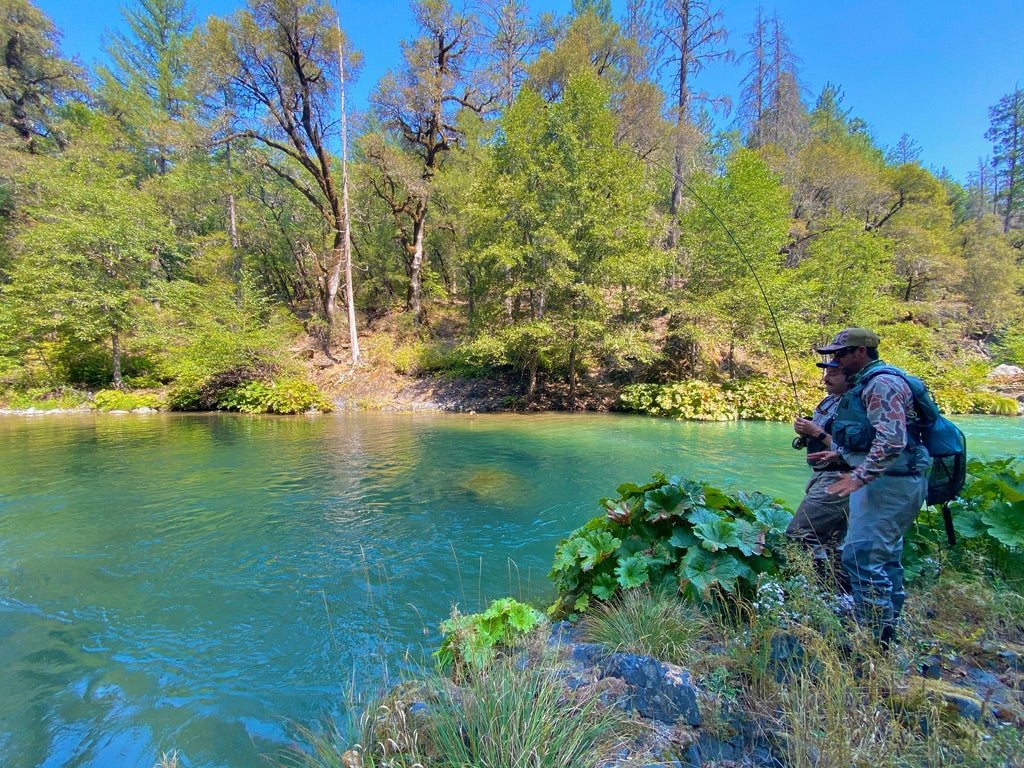 Chuck Volckhausen Reports on 9.4.2020
Water clarity on the McCloud has improved and so has the fishing with it.  I would say quality more than quantity lately.  Hatches are few and far between still and I don't expect to see many bugs on the Mccloud while the weather remains hot.  Come on cold weather, bring some rain and bring on the Caddis.


The Upper Sac is fishing well.  It's warm in the lower reaches.  Please try to avoid fishing in the afternoon and evening anywhere below Sweetbriar.  The nights are cooling down up here and an early morning mission isn't a bad idea right now.  The upper river near Mt. Shasta is cold and clear.  No problems fishing up here in the heat of the day.  Again, not so many bugs rights now.  Especially during the midday.  We could use some cold weather and some rain here too. 

Excited for Fall??  Me too!!!

Fall for us means "let's go fishing"!  All the trout streams in our area are fantastic fall fisheries.  Both the McCloud and Upper Sac will have hatches happening on a consistent basis once the air temps and water temps cool a bit.  We're almost there.  I'm looking forward to fishing more dry flies and seeing the big Caddis moving around.  The Fall brings in the "big ones" 🤷‍♂️... and with that said I'm ready for some anadromous fish on the end of the line.


Steelhead fishing on the Klamath is right around the corner for us.  I still haven't heard any legit reports on what's happening down at that shit show they call the mouth.  (If you have been this Summer I'd love to hear what you have to say about it)  But I haven't reached out much yet either.  I'm crossing my fingers in hopes of a decent Salmon run this year.  I feel like it's been a while.  In fact, it has been a while. I'm ready to get down there and check it out.  I love the Fall season on the Klamath.  It's time for Spey rods with floating lines and silver lightning shorties jumping around recklessly.  September came quick this year and October to follow really soon.  Get ready. 

Good luck out there friends!!