Local Surf Fly Fishing Report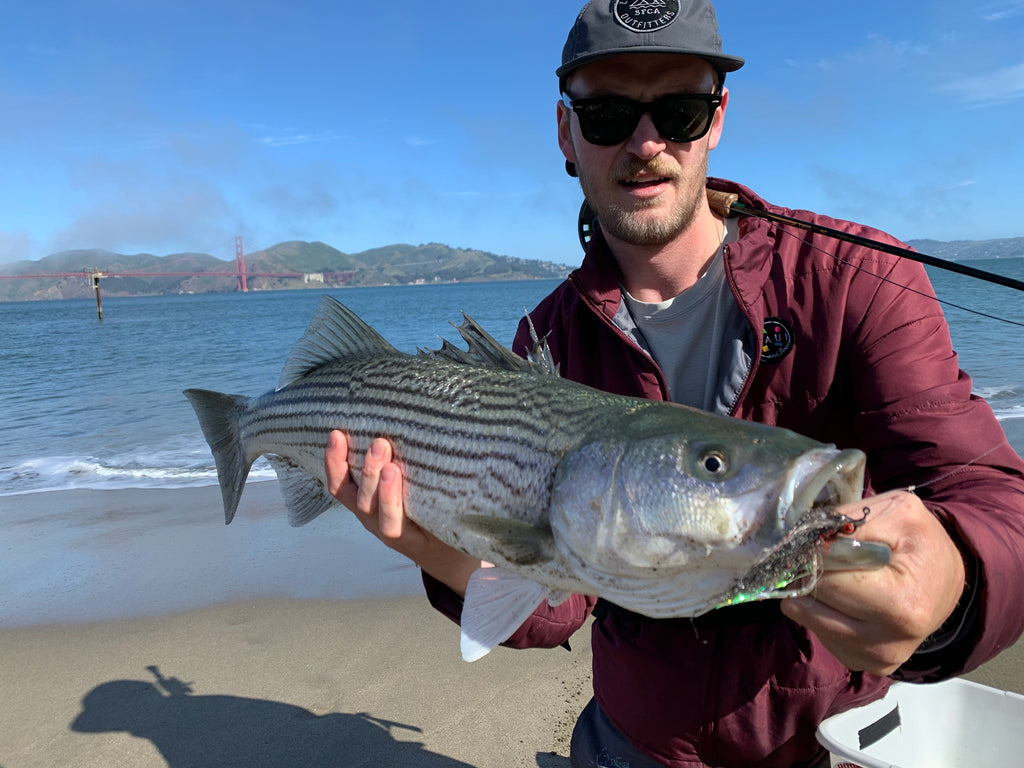 Ben Engle Reports on 5.6.20

The bay has looked absolutely awesome recently.  With the shelter in place I've been trying my best to stay away from beaches but with the conditions being so great I've had the chance to sneak out a couple times.  Crissy seems to be fishing best on a rising tide.
The clarity in the bay has been phenomenal the last few days so don't be afraid to throw smaller flies.  Size 2 clousers and decievers seem to be a great match to the bait around the beaches right now but I've never thought stripers are that picky so throw what you got and keep those flies wet! 
Max Garrison hooked a great fish out at Crissy during one of our fishing sessions and was lucky enough to land after 3 trips into his backing so fish are there but it seems to be a right place right time kind of thing.  Remember that Crissy Field isn't necessarily a place that fish hold.  I think this is because they move up and down the beach with the tide while searching for food so make sure to cover water! 

If you have any questions on where to fish around these parts right now please don't hesitate to give us a call over at LCO and we're more than happy to help out.