Local Surf, and Trinity Update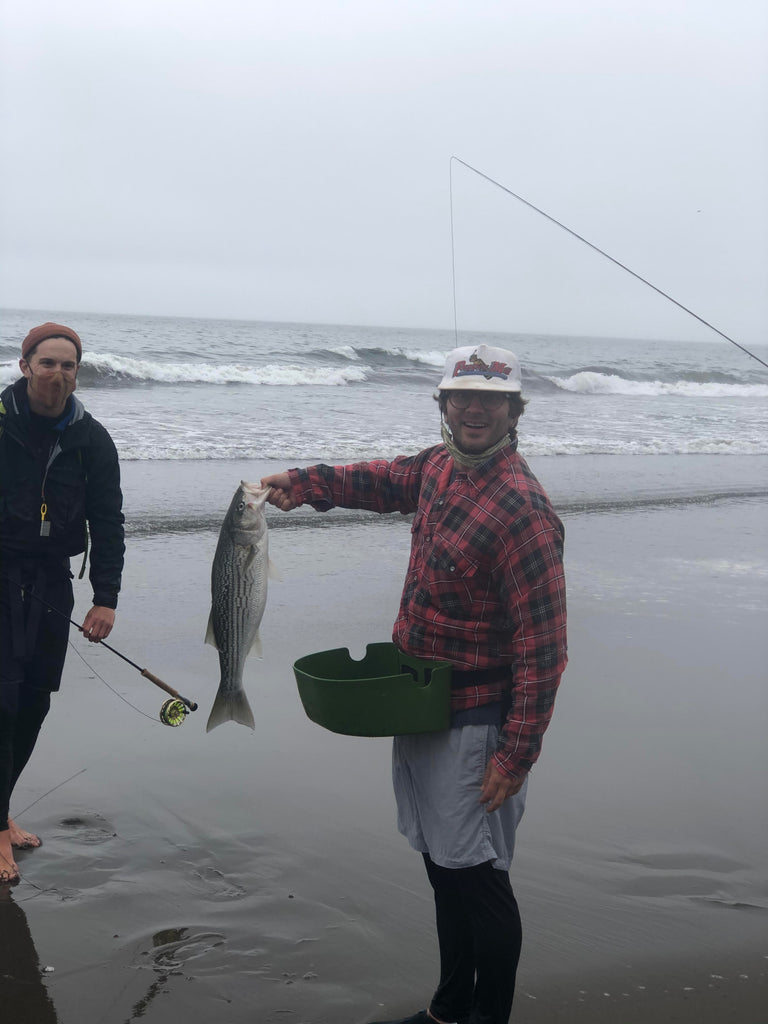 Well, here we are, folks. Summer is over, schools back in session, and that means two things. Fewer crowds on the beach and striper migration! 
I've been fortunate enough to escape with my family up to the Trinity Alps for the first part of summer, now out in Idaho with my in-laws for another month, and boy do I miss the surf! No complaints as the fishing in both locations have been phenomenal. I did get a chance to guide a bit while home for a few weeks and found some perch and bass willing to eat a fly. While gone I kept in touch with friends, checked reports, and it looks like I wasn't missing too much until more recently. Monterey was cursed with red tide and a lot of junk for many weeks. Fish were caught, but they didn't come easy for most. Lots of walking and searching for clean water. I'm now seeing more perch and stripers being landed with a couple "hot" bites the last few weeks.
There will be plenty of bass still in the Monterey system through September, but soon we begin to focus our striper catching efforts towards the SF bay. Perch on the other hand are still here to be caught and you never know when that big lingering striper will take a bite. 
Hope everyone is happy, healthy and staying safe during these crazy times. If you have any questions please reach out to me or anyone at the shop. We'll see you on the beach!