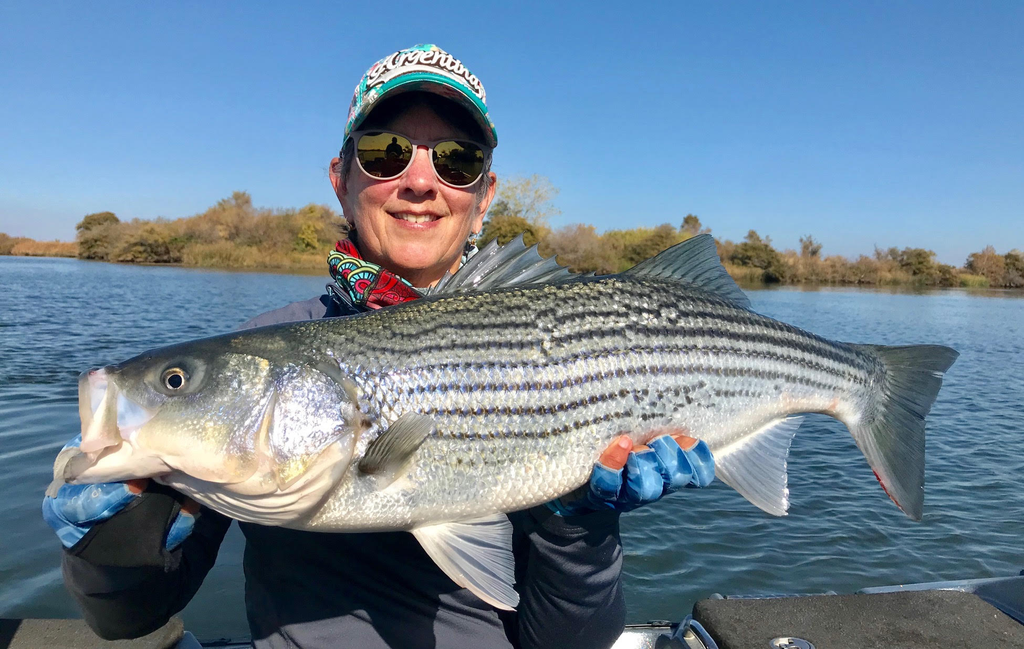 Captain Bryce Tedford Reports on 11.21.2019
Delta Fishing Report:
Fall Striper fishing has been in full swing on the CA Delta! We have had some solid days along with some challenging days mixed in. That said, weather has been incredible, Fall colors have been in full swing & we have been catching plenty of fish! The Stripers are generally feeding on Threadfin Shad 2-6" long. I like to use various Chartreuse/white combinations with/without rattles. Size of the fly depends on the bait in area but definitely try larger & smaller flies in a given area. Large Stripers can be found here & there if you are willing to work for them & go hunt. Some days I have got into many 3-5lb fish with some larger 5-20lb fish mixed in, other days the larger fish have been tough to locate. For large Striper hunting I like Intermediate, type 3 & type 6 sinking lines with large Steve Adachi rattle style Clouser flies in various colors.