California Delta Fly Fishing Report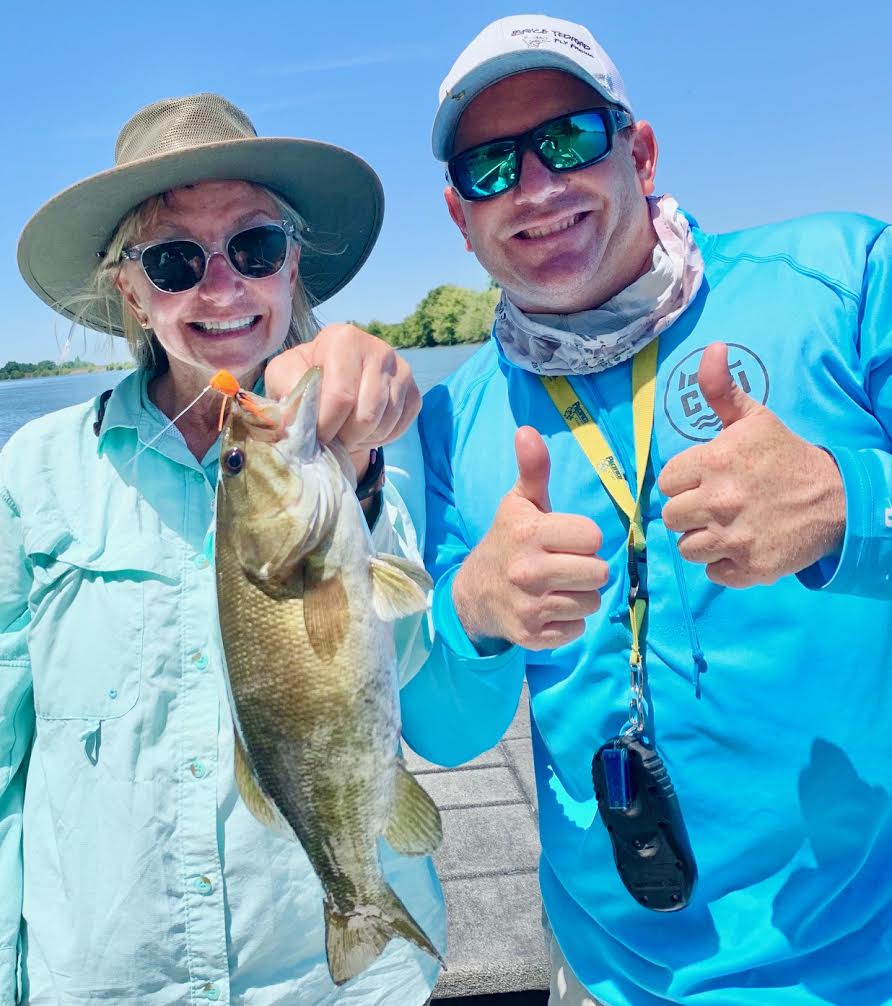 Capt. Bryce Tedford Reports On 6.21.2020
Smallmouth season is heating up on the California Delta! I will be focused on Smallmouth/Largemouth through August & the return to Stripers come fall. This past week I have been targeting Smallmouth, had some Fly Fishing Women join me on the boat & we had a blast!!! I gave this day 2 thumbs up as they had great attitudes, had great fun & caught some quality Topwater fish!!!

Smallmouth 1/2 day trips offer Topwater fishing with light rods such as 4 or 5wts. We cast small poppers towards rock banks & eagerly awaiting Smallmouth. This fishery is a great way to introduce beginners to the sport & fun for seasoned anglers who like Topwater poppers on light rods.

Largemouth 1/2 day trips offer Topwater fishing with heavy rods such as 8 or 9wt. We cast large poppers such as frog patterns to ideal holes in the weeds until a largemouth explodes on the fly!